Saldus is a town in south-west of Latvia nestled in a cozy valley next to the river and lake, so that the sharp winds rush over it, but all the good things trickle into the heart of the town. With 22 000 inhabitants Saldus Municipality encompasses 15 parishes.
Being a central transport artery of the region, Saldus doesn't aim to be a particular champion in any of the business areas but correspond to a chain from production to services in areas such as agriculture, forestry, manufacturing, construction, real estate, retail and logistics.
Saldus is recognized as a town that fills with sweets, based on its numerous local producers of sweets; filled with history and art, following the course of life and artistic legacy of the person who awoken Latvian visual arts Janis Rozentāls and poet/writer Māris Čaklais; filled with sports through it`s well developed sports infrastructure and active NGO sector; filled with nature, culture and vibrant people.
SALDUS has joined the URBACT network for the first time looking for ways to stay attractive to business and investment, people and visitors. Participation in the network has given our town a new impetus for nurturing a culture of collaboration amongst local stakeholders to address challenges such us building of the local business ecosystem, shrinking population of the last decade, community engagement incentives.
By being part of an iPLACE network, Saldus aims to build its capacity and become a place of opportunities!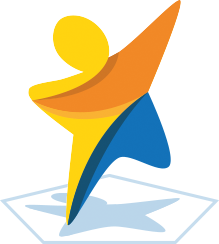 Related Good Practices
SOME RELATED NETWORKS
iPlace is a journey where the partner cities are fellow travellers who are always seeking to find niches appropriate for their cities, while...
Article
On 7 May, URBACT's Monitoring Committee has officially approved all Action Planning Networks to proceed to Phase 2.