The City of Rijeka is the 3rd largest city in the Republic of Croatia, and is located in Primorje Gorski – kotar County. 128.624 inhabitants are situated on 44km2, making it a very densely populated area. Rijeka is a major industrial and cultural city centre that can be commended with the European Capital of Culture title for 2020.
Due to the city's dense population of 2.923 inhabitants per km2, which is twice as much as the country`s capital, addressing the direct needs of citizens comes as challenging task. Therefore, the City of Rijeka is constantly seeking opportunities for introducing innovations, creating new workplaces and improving the living standard of its citizens.
Our strengths are the geographical location by the Adriatic Sea, favourable traffic routes, multiethnicity and multiculturality, and the developed social welfare and health system, as well as education.
Our people are the most valuable resource who can generate a new potential for social innovation, employment and integration. The development of entrepreneurial infrastructure and induction of new technologies will build entrepreneurial knowledge and promote economic competitiveness.
The City of Rijeka has been dedicated to sustainable development and becoming a Smart city and has been working closely with the local community, businesses and educational institutions for several years. Our partners from the URBACT network will help us use all our potential mechanisms to engage the private sector into a socially and environmentally responsible behaviour, and to interweave corporate social responsibility in our future growth as a community.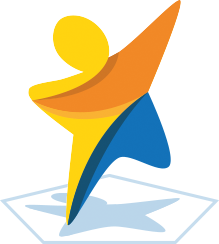 Related Good Practices
SOME RELATED NETWORKS
The project's main aim is to unlock opportunities in order to improve our cities. The Action Planning Network of CITIES4CSR has identified in...
Article
We all want urban services to be efficient, redevelopment exciting, civic events colourful and new urban initiatives really able to make a difference...