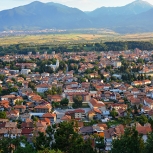 The municipality of Razlog is situated in South-west Bulgaria. Razlog Municipality covers the town of Razlog and the 7 villages - Banya, Gorno Draglishte, Dolno Draglishte, Dobarsko, Bachevo, Godlevo and Eleshnitsa. The town of Razlog is the main industrial and trade center of the Municipality.
The territory of Razlog Municipality is 506, 47 km2. The two of three national parks – "Rila" and "Pririn" are situated in the territory of the Municipality. The importance of the Pirin National Park has been declared a World Heritage Site by UNESCO. The total population of the Municipality of Razlog is 19 627. 11 592 inhabitants live in the town of Razlog and the other 8 107 in the remaining settlement.
Municipality of Razlog is an Administrative Center as such there are concentrated branches, representations of all National institutions: National Revenue Agency, Court, Prosecution, Social Care, Hygiene and Epidemiological Inspectorate and etc.
In order to provide good quality of the services and information flows, the Municipality is trying to increase the employees' capacity by involving them in project funded by EU funds.  Also the Municipality aims to innovation and improvement of products, new technologies, attracting new investors, development of food companies, protecting and supporting SMEs are really important for the growing of the Municipality.
Municipality of Razlog has implemented and is being implementing projects financed by the EU funds in accordance to the "Municipal Development Plan of the Municipality of Razlog" and in order to provide better service for the citizens and visitors and to improve the infrastructure of the whole municipality.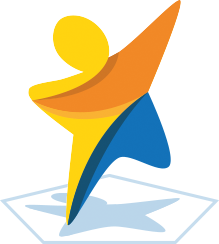 Related Good Practices
SOME RELATED NETWORKS
Internet of Things as a policy instrument for the city change. It encourages the creation of a network of European partners committed to the design...
Article
On 7 May, URBACT's Monitoring Committee has officially approved all Action Planning Networks to proceed to Phase 2.
Article
The 'IoTXchange' URBACT 'project that just kicked off this October in the Portuguese small city of Fundão - better known until now by its cherry...