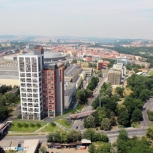 Prague is the capital city of the Czech Republic and an attractive region to live in with a wealth of history and traditions. Prague is situated in the middle of Europe, with a very good position in relation to the neighbouring countries. Prague is surrounded by the Central Bohemian Region and it is home to 1.17 million people, i.e. 11.5% of the Czech Republic's population. It generates nearly a fourth of the Czech Republic's gross domestic product, with the services sector as the most significant contributor.
Prague has the oldest age structure of the Czech Republic and its population has been growing older over the recent years particularly as a result of a significant decline in the number of children. The older age groups, in particular women, are expected to grow the fastest, increasing the number of people entitled to medical, social and advisory services. Prague municipality is focusing its policy efforts on four main areas: the quality of social services; the development of a long-term care system based on the integration of health and care; home-based care and support to families and carers through advisory services and assistance; affordable housing conducive to social integration and responsive to the needs and vulnerability of older people; development of new technologies. A wide network of social services for older people is already in place (elderly homes, day care centres, home care) as well as social houses. The municipally intends to develop an integrated system of social services at the community level in cooperation with the main stakeholders: city districts, private providers and users. A phone emergency care service called "Senior Lighthouse" is also provided by the municipality in cooperation with a member of the Local Support Group (Life 90) and is expected to further enhance capacity to link up network participants through the use of IP/GPS technology. The Municipality of Prague expects to shere experiences in finncing of social services and long-term care and new technology transfer.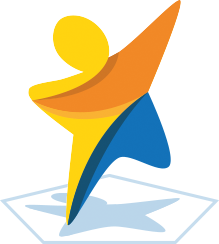 Related Good Practices
SOME RELATED NETWORKS
Develop an exchange of experience between 9 cities facing an ageing population - in order to develop greater professional capacity and thus identify...
The goal of this Action Planning network was to explore how to harness the spending power through procurement of public and anchor institutions in...
News
Discover how 40 URBACT cities across Europe have brought positive impact in their population in terms of urban mobility, jobs and skills, reuse of...
| M | T | W | T | F | S | S |
| --- | --- | --- | --- | --- | --- | --- |
| | | | | 1 | 2 | 3 |
| 4 | 5 | 6 | 7 | 8 | 9 | 10 |
| 11 | 12 | 13 | 14 | 15 | 16 | 17 |
| 18 | 19 | 20 | 21 | 22 | 23 | 24 |
| 25 | 26 | 27 | 28 | 29 | 30 | 31 |