Parma is located in the Emilia-Romagna region, halfway between Milan and Bologna, in the heart of the Po Valley. The city covers an area of 260,80 km2 and has a population of 188.792 inhabitants. It is a busy vital town rich in history, art and culture, and even in Roman times it had a certain importance as a road hub on the main communication route between other settlements in the region such as Piacenza, Reggio and Modena.
The almost east-west orientation of this important Roman road the Via Emilia (the decumanus maximus) and the crossing of the cardine (the north-south axis) is still evident today structuring the plan of the historic centre in the alignment of the Strada della Republica and the Strada Farini/Cavour. Later the city would assume the position as capital of the "dukedom of Parma and Piacenza"(1545 – 1859). Parma is the seat of one of the oldest universities in Italy and its research activity is renowned in various fields - including food, agriculture, biotechnologies, innovative and experimental medicine, law, economics and arts. Among its most important discoveries have been those of "mirror neurons" by the Department of Neuroscience, and research in information engineering targeting Intelligent Transportation Systems, which is advancing the development of intelligent vehicles.
Parma is the capital of the so-called "Food Valley": the city specializes in the food sector and the local food industry consists of traditional craft production, small enterprises as well as larger industries (the pasta maker Barilla was founded and has its most important production facility in Parma).
Parma is profiled as the capital of the European agricultural and food industry, and this combined with history, tradition and investment contributes to a significant cultural vocation. Tourism is very important for the local economy, so the ability to attract tourists thanks to important exhibitions and events is essential. Parma hosts the "Cibus" which is the most important alimentary fair in Italy, and food production and processing represents a very important component of freight distribution patterns in the city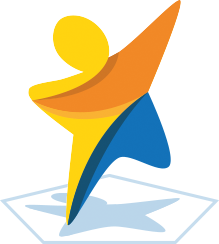 Related Good Practices
SOME RELATED NETWORKS
Transforming streets to create people-friendly places. The ambition of Thriving Streets is to improve sustainable mobility in urban areas from an...
This Transfer network focus on Higher education and knowledge economy, both have become a global competition for talent. Whereas the main European...
| M | T | W | T | F | S | S |
| --- | --- | --- | --- | --- | --- | --- |
| | | | | 1 | 2 | 3 |
| 4 | 5 | 6 | 7 | 8 | 9 | 10 |
| 11 | 12 | 13 | 14 | 15 | 16 | 17 |
| 18 | 19 | 20 | 21 | 22 | 23 | 24 |
| 25 | 26 | 27 | 28 | 29 | 30 | 31 |