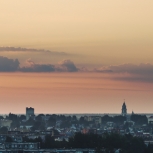 PANEVĖŽYS, the capital of Aukštaitija Ethnographic Region, has been the fifth largest city in Lithuania for more than a century. It occupies 50 square kilometers with 100 000 thousand inhabitants.
Gender inequality prevails in political decision-making area in the municipality of Panevezys, with the City Council made up of only 30% of women. In addition, despite quite active women's participation on the labour market, the gender pay gap is nearly 14%. Finally, domestic violence and specifically gender-based violence aimed against women is a grave problem in the country as well.
Therefore, the municipality of Panevezys is making it a priority to tackle this persistence of segregation patterns in education and training and thus in professional life. The city is a member of the Union of Baltic Cities Commission on Gender Equality, and in  2018 signed The European Charter for Equality of Women and Men in Local Life.
Recently, the city became involved in the exchange activities undertaken within the URBACT network GenderedLanscape, partnering with 6 other cities. The network seeks to create an understanding of the city as a place where gendered power structures are always present and develop locally contextualized tools and approaches to work towards gender equality in urban policies, planning, and services.
Finally, to provide an overall attractive, healthy, prosperous and socially just services to their citizens and stakeholders, Panevezys is also involved in the URBACT network Space4People. For this, it tackles the main public space use being transportation in 3 aspects: improving user experience and adding space to pedestrian networks and (semi-) pedestrianised places, upscaling intermodal hubs to urban centres of mixed use as well as reducing and optimising parking in public space.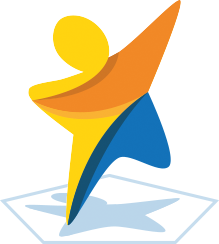 Related Good Practices
SOME RELATED NETWORKS
Gender equality is a fundamental goal of EU policy. Unfortunately, many urban policies, services, and physical developments still do not take gender...
Space4People dealt with public space use in its cities and worked with its main use function: transport. Our focus was on walkability, quality of...
Article
Space4People, challenging the use of public space!
Article
"Despite the leaps and bounds made over the past century, there is still a long way to go to achieve global gender equality. Inequality still impacts...
| M | T | W | T | F | S | S |
| --- | --- | --- | --- | --- | --- | --- |
| | | | | 1 | 2 | 3 |
| 4 | 5 | 6 | 7 | 8 | 9 | 10 |
| 11 | 12 | 13 | 14 | 15 | 16 | 17 |
| 18 | 19 | 20 | 21 | 22 | 23 | 24 |
| 25 | 26 | 27 | 28 | 29 | 30 | 31 |