Palma di Montechiaro is an Italian town of 22,663 inhabitants located on a hill on the coast that stretches to the sea, not far from Agrigento. In the last few years, the municipality of Palma di Montechiaro has implemented a general strategy for safeguarding the environment and enhancing its cultural heritage to become an attractive place to live and work. Therefore it has participated in various national and international initiatives, projects and activities based on the environmentally sustainable development of the territory
In the summer of 2019 the territory saw the presence of the Dolce and Gabbana maison, with an international event, which presented the exclusive high fashion collection on the myth of the Gattopardo, historical novel written by Giuseppe Tomasi di Lampedusa which is The Palme d'Or winner of the Cannes Film Festival was made. This event was followed by the world press giving a strong boost to the tourist take-off of the area.
In addition, the city of Palma di Montechiaro has proposed its candidacy as capital of culture 2021.
The strengths of the economy of Palma di Montechiaro are based both on the geographical position near the sea and on its history, rich in archeology and culture as evidence of a multicultural and multireligious area.
Among the archaeological sites, the Zubbia cave (Nature reserve), the Castellazzo, Piano Vento and Monte Grande deserve to be highlighted.
In Palma di Montechiaro there are also several churches testifying to a strongly spiritual place. The city of Palma di Montechiaro in fact, has many buildings of cultural value, the most important being the Benedictine Monastery and the Sanctuary of Monte Calvario. Other cultural buildings include the Palazzo Ducale, Palazzo degli Scolopi, Castello di Montechiaro and the Torre San Carlo.
It also highlights the presence on the territory of a dynamic agricultural production of Cantalupo, a variety of melon, highly appreciated on the national territory and exported all over the world.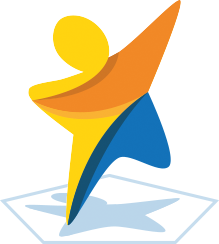 Related Good Practices
SOME RELATED NETWORKS
The 8 partner cities and organisations involved in the Urban Energy Pact project embrace the ambitious goal of becoming net zero energy (NZE)...
Article
The URB-EN PACT project will develop a method for city-regions to prepare Net Zero Energy action plans.
| M | T | W | T | F | S | S |
| --- | --- | --- | --- | --- | --- | --- |
| | | | | 1 | 2 | 3 |
| 4 | 5 | 6 | 7 | 8 | 9 | 10 |
| 11 | 12 | 13 | 14 | 15 | 16 | 17 |
| 18 | 19 | 20 | 21 | 22 | 23 | 24 |
| 25 | 26 | 27 | 28 | 29 | 30 | 31 |