The City of Ozalj is located in the northwestern part of Karlovac County, occupying an area of 179.4 square kilometers (it accounts for 4.95% of the total area of the County) on which are located many picturesque villages with a total of 6,837 inhabitants (2011 census). Thanks to its central position, the city center of Ozalj is 10-20 km away from other surrounding important local centers in its gravitational influence (Krašić 9 km, Kostanjevac 18 km, Draganić 15 km, Žakanje 15 km, Ribnik 20 km and Netretić 20 km), ie according to urban centers of supra-local significance 18–65 km (Karlovac 18 km, Jastrebarsko 35 km and Zagreb 65 km), and according to those in the Republic of Slovenia 15–45 km , Črnomelj 30 km and Novo Mesto 45 km).
The Ozalj area, located along the lower course of the river Kupa and its right tributary Dobra, is characterized by interesting geographical diversity – picturesque areas of the southern branches of Žumberak mountains, gentle hills of Vivodina-Vrhovac vineyards, wide and fertile Pokupna plains and 9 fish-rich lakes Šljunčare. The highest peaks of the area are Vodenica (537 m above sea level) and Sveta Gera (1,178 m above sea level). It is certainly best known for the Old Town of Ozalj - the town of Zrinski and Frankopan, built on a cliff over the Kupa river and the first mention of it dates from 1244. The city commemorates 30th of April as its day, in memory of the event in 1671 when Petar Zrinski and Fran Krsto Frankopan were executed.
City of Ozalj had implemented various projects on national and regional level, funded by EU/croatian institutions – all in a range from sustainable development of local community: "Development of city business zone" (6.086.308,51 kn), "Enjoyheritage", from Interreg Slovenia-Croatia programme (1.220.011,50 EUR), "Meeting with the river" (Ozalj - part 1.206.039,20 kn/tourism), "Recycling yard" (1.605.345,97 kn/ecology), "Adaption (annex) of City Kindergarten"" (9.375.000,00 kn/social), "Investment in building of rural roads Vrhovac" (3.339.513,75 kn/infrastructure).
The city of Ozalj in its development strategies and documents envisages sustainable development goals in which the goals of infrastructure, innovation and sustainable cities and communities are special focus. The city of Ozalj is in part of the "urban area development strategy for Karlovac"- SRUPKA ( Karlovac as Article 7 city includes in his functional urban area other cities as Ozalj and Duga Resa and several other smaller municipalities where among others, several development priorities are laid down such as: Revitalization of urban area, the planning of infrastructure for ensuring the development sustainability (energy, water, community facilities/services) and also enhancing modern economy in the area based in bio-economy.
The City of Ozalj defines as the main vision in its development plan 2016-2020 the following: " Ozalj - the center of micro, small and medium enterprises in the north of Karlovac County, preserved cultural, historical and traditional heritage, development based on the support of high quality of life by preserving landscape and natural diversity, revitalization of traditional micro-region and transport connections between Croatia and Western Europe" all of these are in line with the regional, national and EU strategies, referring specially to the Europe 2020 strategy -smart, sustainable and inclusive growth-through priorities such as natural heating, mobility and ecotourism having in mind the existing resources and potential of the area (hydraulicenergy, one of the oldest electric plants in the world and close to the border area, in addition to natural, cultural and agricultural heritage).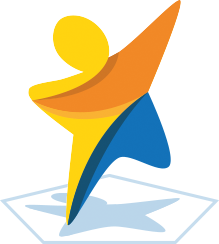 Related Good Practices
SOME RELATED NETWORKS
The 2030 Agenda for Sustainable Development and its Sustainable Development Goals, adopted by all United Nations Member States in 2015 as a universal...