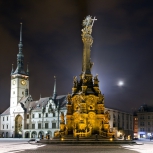 The city of Olomouc is one of the most important Czech cities with a long history. It is located at the heart of Moravia - whose capital it used to be - and lies at the confluence of two rivers: the Morava and the Bystřice.
With about 100 000 inhabitants, Olomouc is the 6th largest city in the Czech Republic and the centre of the fertile region of Haná comprising the second largest National Historic Reserve in the Czech Republic after Prague.
Since 2000, the grandiose Holy Trinity Column belongs to the UNESCO World Heritage List. Among other cultural highlights are the Palacky University (with 20 000 students), an archdiocese, the Moravian Philharmonic Orchestra, and couple of museums and theaters. There are also green spaces including vast parks, a zoo, an aqua park, a swimming arena and the natural reserve of Litovelské Pomoraví with cycling paths.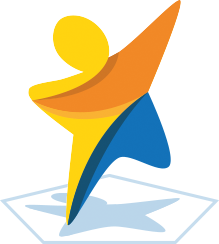 Related Good Practices
| M | T | W | T | F | S | S |
| --- | --- | --- | --- | --- | --- | --- |
| | | | | 1 | 2 | 3 |
| 4 | 5 | 6 | 7 | 8 | 9 | 10 |
| 11 | 12 | 13 | 14 | 15 | 16 | 17 |
| 18 | 19 | 20 | 21 | 22 | 23 | 24 |
| 25 | 26 | 27 | 28 | 29 | 30 | 31 |