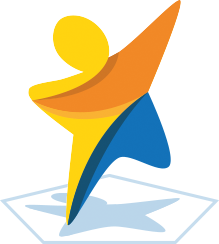 Back to home page
A municipal farm to supply local canteens
Paving the way for city leadership in local food production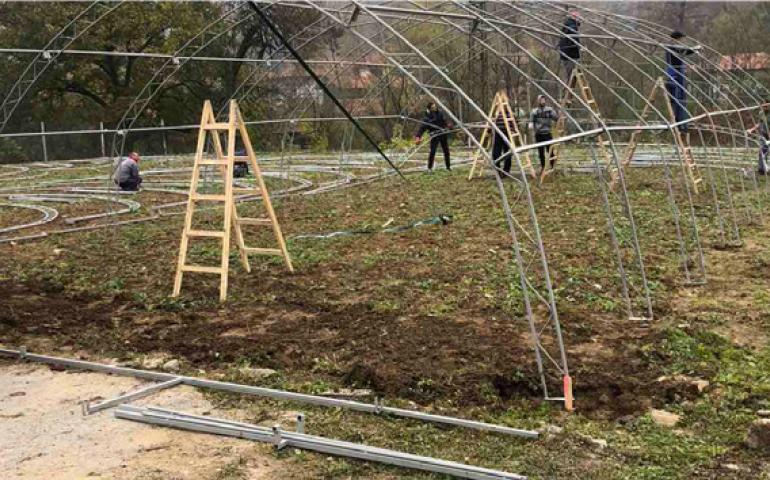 Troyan developed the first municipal farm of Bulgaria, with the aim to producing food for its school canteens. During 2.5 years, it got inspired by the Good Practice of Mouans-Sartoux which enabled empowering an already on-going transformation at city local level.  In the long-run, 15 ha of publicly owned land, including 200 m2 of greenhouse tunnel will produce food for the 500 children in the town's kindergartens.
Solutions offered by the good practice
Troyan is a town in the hills of central Bulgaria known for its strong plum brandy and with strong ambitions for its agri-food sector. Its 2014-2020 Municipal Development Plan already prioritised organic farming, support for young farmers, and conservation.
Troyan aimed at delivering fresh organic products to its school canteens and started working with a research institute to plan the development of organic fruit and vegetable production – including locally-adapted plum and apple varieties. To support this, in 2018, the town announced that 15 ha of publicly owned land would be dedicated to a municipal farm, with areas for vegetables, fruit trees and cattle grazing. Troyan joined the BIOCANTEENS network to help develop an operational process to carry this out.
Troyan's municipal farm is the first of its kind in Bulgaria. To achieve this, the town took a step-by-step approach - initially aiming to provide half of the vegetables required in local canteens, then expand production later.
In March 2019, a meeting with Rozalina Rusenova, Deputy Mayor, confirmed the new farm's overall infrastructure: three 200 m2 greenhouse tunnels, with an irrigation system and space for a fourth tunnel; and farm building facilities including a hall, storage space, refrigeration chambers and a preparation room for end products.
Whilst the pandemic and the cold 2019 winter slowed the municipal farm's development, good progress has been made. Local farmer Maya Genkova was recruited to run the farm – including both production and educational visits.
Organic fruit orchards and first vegetables were planted in greenhouses at the end of 2020. These are expected to supply fresh organic fruit and vegetables to all 500 children in the town's kindergartens during the course of 2021. Activities will also be organised for children on site.
The organic certification process was also launched with the National Food Agency - an essential step before serving the food in school canteens.
Sustainable and integrated urban approach
Troyan's approach followed the main integrating axes of the good practice it was transferring, Mouans-Sartoux:
Horizontal integration: by supporting smart land use, organic production and local agri-food systems development, the project has a strong environmental dimension. It also has an economic dimension through the creation of 1 farmer job. From a social aspect, the activities organised on the farm will enable raising awareness of children on local organic production and healthy eating. Production is 100% organic.
Territorial integration: the project is totally integrated in the overall strategy of the city as owned by the municipality and directly linked with school canteens provisioning.
Troyan's transfer process benefited from a particularly positive situation: the strong political involvement of Mayor Donka Mihaylova to improve the quality of city school canteens; no major financial barriers to set the farm, the city owning a provision of suitable land in a region with good assets for agriculture; a city canteens system relying on "traditional" independent kitchens organized to prepare fresh vegetables and fruits; a good mobilization from start of stakeholders in the ULG involving Heads of all city schools and kindergartens, civil servants and representatives of parents association; last but not least, a BioCanteens' project that raised the enthusiasm in the local stakeholders ecosystem.
This process was supported by an URBACT Local Group involving heads of all city schools and kindergartens, civil servants, parents' association, local producers and representatives of children associations.  During the course of the project, 10 ULG meetings with stakeholders' involvement were held in Troyan. The main subjects discussed during the meetings were the Municipal Farm Platform, the Kitchen Micro-good practices and the organic demand and supply.
What difference has it made
The Municipal Farm has been made with minimum resources;
Children are provided with fresh organic vegetables and fruits';
The amount of money parents pay per month for daily kids food at the kindergarten was made cheaper;
With that difference of that payment, we invest in more quality products.
Transferring the practice
Troyan has been part of the BIOCANTEENS Transfer network led by Mouans-Sartoux (France) together with other 5 European cities LAG Pays des Condruses (Belgium), Vaslui (Romania), Trikala (Greece), Rosignano Marittimo (Italy), and Torres Vedras (Portugal).
The success of Troyan is in part due to a transfer process in the framework of an URBACT network arriving at the right time to boost and implement an ongoing policy orientation toward healthy and sustainable food in the city: this is certainly a lesson learned for URBACT transfer process who best apply when empowering an already on-going transformation at city local level. 
Beyond the inspiration and guidance provided by Mouans-Sartoux, one of the most valuable network activities was a network workshop on public procurement. This helped Troyan understand what it is possible to achieve with the right plans, procedures and award criteria.
The transnational meeting hosted in the city itself in July 2019 also had an important local benefit in reinforcing support for the municipality's agri-food strategy. The involvement of the Mayor Donka Mihaylova in this meeting was key.
While work with school kitchens and on the municipal farm continues to develop, Troyan is starting to apply new ideas and perspectives on Public Procurement to improve supply to school canteens. Further next steps include an initiative to support the preparation of meals inside school canteens, and expanding the supply of local, healthy organic food to the municipality's elderly residents.