Michalovce is situated in the heart of Zemplín region, it is the administrative centre of the district and the centre of the south-east region of Slovakia. It is a gateway to the holiday resort of the lake of Zemplínska šírava. The strategic position of the town gave the bases for the emergence of the traditional and classical crafts, business, and later the industrial production in the fields of clothing, construction, ceramics, engineering, electrical technology and food-processing.
The town area of 5,280.8 ha forms a part of East Slovak Lowland. The town surroundings are characterized by fertile flatlands, and the Vihorlat Hills of volcanic origin rising in the north-east to the altitude of 1,075 metres above sea level.
The town location provides ideal conditions for its communication links to the transport roads of east-west direction with international importance (E50). Michalovce is situated on the most important thoroughfare road leading to Ukraine (border distance is 30 km). The distance to the borders with Hungary is 54 km, and the distances to the important Slovak centres are - 60 km from Košice, 500 km from Bratislava.
In 2018 the town of Michalovce had 37 225 citizens consisting of men – 17 872 and women – 19 353.
In the town of Michalovce there are factories with foreign ownership, which represent the largest employers in the region (YAZAKI Wiring Technologies Slovakia Ltd., BSH Drives and Pumps Ltd., Unomedical Ltd., MICHATEK lp, Ehlebracht Slowakei Ltd., TRANCERIE EMILIANE SLOVAKIA Ltd. and Bel Slovakia Inc.).
The priorities of town management are to build the town for all, create conditions for economic growth of the town, improve the quality of the environment and transport infrastructure.
The Urban Development Plan 2019 - 2022 includes a priority of the town 2. CREATING A SMART CITY with the following strategic objective: 2.1 Safety - one of the town's priority objectives (to build safe playgrounds with smart features, to build safe public spaces with smart systems). It also includes priority 12. CITIZENS' SECURITY, focusing on the area of ​​criminal, traffic and environmental safety of citizens in the town.
Based on these priorities, Michalovce is participating European project UrbSecurity under the URBACT III Programme, trying to increase safety and security in the town, sharing knowledge with other partners of the network and learning new possibilities how to improve the quality of life of its citizens and visitors.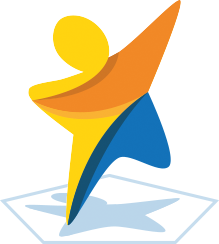 Related Good Practices
SOME RELATED NETWORKS
This Action Planning Network analyses strategies and projective concepts of cities' design that could contribute to prevent segregation and anti-...
Article
UrbSecurity is a network of 9 cities which proposes an innovative approach to urban security and safety by integrating it with urban planning, social...
| M | T | W | T | F | S | S |
| --- | --- | --- | --- | --- | --- | --- |
| | | | | 1 | 2 | 3 |
| 4 | 5 | 6 | 7 | 8 | 9 | 10 |
| 11 | 12 | 13 | 14 | 15 | 16 | 17 |
| 18 | 19 | 20 | 21 | 22 | 23 | 24 |
| 25 | 26 | 27 | 28 | 29 | 30 | 31 |