Memories of #URBACTfest 2022
Whether you took part, followed online or missed it altogether, here are some sights and sounds from this year's #URBACTfest.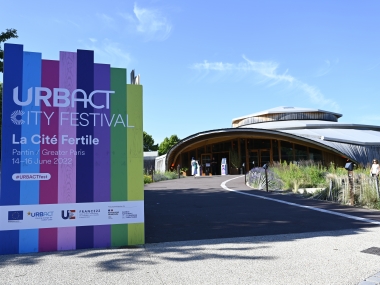 This year's URBACT City Festival was once again a celebration of all the hard work and achievements of URBACT cities over the past couple of years – and a real opportunity to share lessons, knowledge and inspiration for ongoing efforts towards ever-more sustainable urban development in Europe!
Check out some of the photos, videos and other online content that captured the energy, dynamism and commitment of participants to European networking and exchange on a whole range of urban development topics… from mobility to agile city leadership… and from digital tools to the circular transition.
Start by watching the following wrap-up video for a flavour of the sights and sounds of this year's Festival which gathered nearly 500 participants – including over 240 cities – on 14-16 June 2022 in Pantin, Greater Paris, France. An event which set itself the ambitious objective of being the first ever carbon-neutral City Festival, thanks in large part to the efforts of the extraordinary temporary use host venue at La Cité Fertile.
#URBACTfest online
Discussions weren't limited to event participants and you can still join in online using #URBACTfest. Check out what URBACT and other participants shared from the event and feel free to react, share or challenge any of the ideas being discussed!
You can find key messages, photos, and video interviews with some of our event participants via our social media channels.
In particular, check out the thoughts of our cities on the value of URBACT networks.
It's all about people, it appears! Learning from others through exchange and cooperation, as well as imparting your knowledge and experience onto them, our #URBACTfest participants tell us… pic.twitter.com/bjiQdnvvmE

— URBACT (@URBACT) June 17, 2022
A range of Festival sessions and key moments were livestreamed and will soon be made available via the URBACT YouTube channel.

 

The prize-winning tweet

Festival participant and Lead Expert of the Playful Paradigm II network, Ileana Toscano, won the prize for the most popular tweet. Check out the important messages she shared from the Festival session of the URBACT ROOF network, which brings nine cities together to exchange and learn on ending homelessness.

| | |
| --- | --- |
| The most popular #URBACTfest tweet | |
| | |
The programme in summary

Three plenary panel discussions on:

Cities in the front line of the climate emergency
Sustainable, human-centred digital transitions
How gender equality creates sustainable cities
A keynote speech on the '15-minute City' concept by Prof. Carlos Moreno, Associate Professor at the University of Paris 1 Panthéon – Sorbonne.
 

Sixteen parallel thematic sessions on Day 2 alone in the different creative spaces of La Cité Fertile. These were on topics as diverse as rehumanising cities, implementing the SDGs, food, sustainable tourism, greening, just transitions and many more.
There were also dedicated sessions on Day 3 presenting the future URBACT IV programme and practical sessions on how to take part and how to find project partners.

 

Finally, whilst not a part of any URBACT network, the Festival also saw a special session on cities welcoming Ukrainian refugees and included a Partner Stand from the United for Ukraine initiative, seeking to establish partnerships between cities in Ukraine and the EU. Check out our video interview with one of their representatives.

 
Don't miss out on our #URBACTfest stand & session dedicated to Ukraine!
Visit the stand
Follow the session live at: https://t.co/Q0P0qc4T9J
Discover the United for Ukraine campaign and the Cities4Cities matchmaking platform, supporting Ukrainian local & regional authorities. pic.twitter.com/rsrlCrVQhg

— URBACT (@URBACT) June 15, 2022
 

The Festival also included eight site visits to sustainable urban development projects across Greater Paris – including the host venue of La Cite Fertile – as well as a special 'Tech Free Hackathon' from URBACT's TechPlace initiative.

Don't forget to share your views and join the online discussion using #URBACTfest!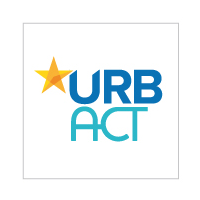 Submitted by URBACT on