Madrid is the capital and largest city of Spain. With over 3,200,000 inhabitants in the city and nearly 6 million in the surroundings, Madrid is the third-most populous municipality in the European Union after Greater London and Berlin while its metropolitan area is the third-most populous city by urban area after Paris and London. Besides being famous for its vibrant nightlife and world class attractions including the Prado's Museum, Madrid is also renowned for its public transport network and interchange stations. Madrid Barajas Airport is the main European hub to Central and South America and the fourth busiest airport by number of international passengers.More than 1,000,000 vehicles get in and out of the city every day. Madrid works intensely to decrease the emissions caused by this traffic. Greenhouse gas emissions per capita have been reduced from 4.89 tonnes in 2000 to 4.55 tonnes in 2007.  In short and medium term Madrid has assumed the commitment to achieve an overall greenhouse gas emission reduction of 20 % with respect to 2004 by the 2020 horizon.The public transport has increased its share and on average 46% of the trips is made by public means, while 29% is made on foot.Madrid has two 100% electric minibus lines with 40 units, and the city has implemented some incentives to promote electric vehicles, such as the "Cero emisiones" card for free surface parking at the city centre and the Traffic tax discount for hybrid and electric vehicles (the maximum authorised by national law).The partner in EVUE, Fundación Movilidad, is a non profit institution steered by the Madrid City Council in the area of sustainable mobility management.Madrid is one of three Spanish cities involved in the MOVELE national pilot that aims to demonstrate the feasibility of electric cars from technical, energy and economic aspects, and within this project Madrid intends to equip 280 charging points (slow charging) both on-street and off-street locations, by the end of 2010.In EVUE Madrid will take the opportunity to evaluate its own plans through peer discussions and share MOVELE results.
The significant growth of Madrid's satellite suburbs is having a profound effect on mobility and congestion in the City. A move to EV's will help address the environmental impacts associated with the growth in private vehicles. However there is a need to ensure appropriate standards and policies are implemented to maximise the effectiveness of this change.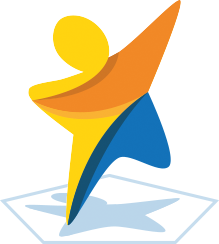 Related Good Practices
SOME RELATED NETWORKS
Explore how cities can attract and retain migrant populations and what initiatives cities can employ to make themselves a popular choice with...
Health is important for the wellbeing of individuals and society, but a healthy population is also a prerequisite for economic productivity and...
| M | T | W | T | F | S | S |
| --- | --- | --- | --- | --- | --- | --- |
| | | | | 1 | 2 | 3 |
| 4 | 5 | 6 | 7 | 8 | 9 | 10 |
| 11 | 12 | 13 | 14 | 15 | 16 | 17 |
| 18 | 19 | 20 | 21 | 22 | 23 | 24 |
| 25 | 26 | 27 | 28 | 29 | 30 | 31 |