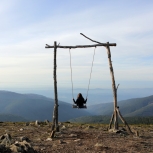 Lousã is located in the center of Portugal, in the mountain range of the same name. The town of Lousã is small, but it is home to some historic national monuments and several schist villages. Lousã is known as a very inclusive town, innovative in educational issues, with a thriving associativism, and full of turistic points of interest. Lousã is often called of the town located "in the magical valley" of the "enchanted mountain" where many sports activities usually take place, such as mountain biking, downhill, trail events, hiking, paragliding and the iconic Rallye de Portugal.
Culturally it is a very dynamic town, as its associations work in collaboration with governmental entities, producing a wide range of activities, suited to the interest of the population. Lousã also has a network of libraries, an Ethnographic Museum, a Museum on the heritage of Lousã and the MOMO - Circus Museum, the only one of this kind in Portugal, among other cultural facilities.
Comparing with the municipalities in the region, Lousã is one of the municipalities with best demographic data, higher than the average values in the region and the country. This characteristic gives the town of Lousã a certain relevance at a regional level, being one of the places in the District of Coimbra with the most population and with a concentration of some services. For this reason, Lousã has several kindergartens and public schools, namely a secondary school and a professional school.
Lousã also belongs to several networks that share their good practices, such as the "Network of Educating Cities", the "Network of Healthy Municipalities", The "Network of sports-friendly municipalities", or the "Municipalities Movement for peace". Due to its practices, it has been recognized in several national awards, such as the "Living in Equality" Award - awarded by the Commission for Citizenship and Gender Equality of the Portuguese Government, the "Rainbow Award" - awarded by the ILGA Association to institutions distinguished in the fight against discrimination based on sexual orientation, gender identity or expression and sexual characteristics, or the "APOM Award" - awarded by the Portuguese Museology Association, that recognized the work to make the museums accessible to people with disabilities through multimedia experiences, among many others.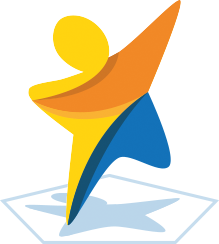 Related Good Practices
SOME RELATED NETWORKS
Playful Paradigm increases the capabilities of cities to answer global challenges including those emerged during covid19. It promotes inclusion,...
| M | T | W | T | F | S | S |
| --- | --- | --- | --- | --- | --- | --- |
| | | | | 1 | 2 | 3 |
| 4 | 5 | 6 | 7 | 8 | 9 | 10 |
| 11 | 12 | 13 | 14 | 15 | 16 | 17 |
| 18 | 19 | 20 | 21 | 22 | 23 | 24 |
| 25 | 26 | 27 | 28 | 29 | 30 | 31 |