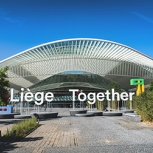 Liège is a daughter of the Meuse. The river has shaped the face of the city as much as it has seeped into the character of its inhabitants. The conurbation lies at the heart of a region of Europe that has considerably contributed to the destiny of the West, between the Latin and Germanic worlds.
Alongside its tidy parks, Liège also boasts public gardens, which lie on slopes. A walk along the slopes of the citadel (a Michelin Green Guide 3-star site) is not to be missed on any visit to Liège.
Liège is also a city of culture. Blessed with its history and appetite for modernity, including artistically, it boasts many museums: the Grand Curtius museum complex, the Aquarium and Zoology Museum, the Maison de la Science science museum, the Museum of Walloon life, Fine Arts Museum, etc.
There are few cities with 200,000 inhabitants that can boast a university and graduate colleges, a permanent opera troop, a world-renowned philharmonic orchestra, almost a dozen theatres hosting international modern dance performances and plays, two-yearly poetry, photography and engraving festivals… Liège is also the land of jazz, with its clubs, its international festival and, one of its kind, a jazz centre (the Maison du Jazz).
The reputation of Liège has, since a long time ago, spread over the borders with regard to night-life. It is true that life is very pleasant in our ardent city, that we party hard and that a resistant liver is required…
For more informations: https://www.visitezliege.be/en/liege-your-destination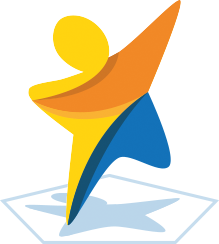 Related Good Practices
SOME RELATED NETWORKS
To end homelessness through innovative housing solutions at city level is the main driver from the Action Planning network. It is not about managing...
BioCanteens#2 Transfer Network is about ensuring the distribution of sustainable school meals in participating cities as a key lever towards the...
Article
Find out how two Belgian cities are fighting homelessness as part of the URBACT ROOF network.
Article
On 7 May, URBACT's Monitoring Committee has officially approved all Action Planning Networks to proceed to Phase 2.
| M | T | W | T | F | S | S |
| --- | --- | --- | --- | --- | --- | --- |
| | | | | 1 | 2 | 3 |
| 4 | 5 | 6 | 7 | 8 | 9 | 10 |
| 11 | 12 | 13 | 14 | 15 | 16 | 17 |
| 18 | 19 | 20 | 21 | 22 | 23 | 24 |
| 25 | 26 | 27 | 28 | 29 | 30 | 31 |