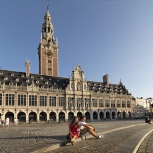 Leuven is a city with a distinctly international character. Built on over 1,000 years of knowledge, it is more than just the home of Stella Artois or Europe's most innovative university. It is the 8th largest city in Belgium and the 4th in Flanders. Every year in September, the population of over 100,000 inhabitants grows by some 60,000 students (over 14,000 registered non-Belgian students). Leuven is home to no less than 161 different nationalities.
The large population of students creates a young, vibrant atmosphere and a pleasant bustle in historic Leuven. Thanks to its university, Leuven is an innovative and conveniently located center of knowledge, just a stone's throw away from Brussels and Brussels Airport. However, Leuven is also a mecca for gourmets and tourists who want to relax. Here, culture and creativity rule. The town center boasts wonderful monuments, UNESCO heritage sites and a rich history, as well as modern urban renewal projects and a large shopping center.
Leuven MindGate was founded in 2016 when 29 leading knowledge institutions, companies and the city of Leuven joined forces. These three parties represent the Leuven ecosystem in a so-called Triple Helix model. Leuven MindGate is one of the world's prime regions for health, high-tech and creativity. It boasts a unique ecosystem of companies cooperating with knowledge institutions and the government, creating a breeding ground for companies, entrepreneurs, investors and talent.
Founded in 1425, KU Leuven has been a center of learning for almost six centuries. Today, it is Belgium's highest-ranked university as well as one of the oldest and most renowned universities in Europe. As a leading European research university and co-founder of the League of European Research Universities (LERU), KU Leuven offers a wide variety of programmes in English. These programmes are supported by high-quality inter disciplinary research carried out at both the university and its internationally acclaimed hospitals. Boasting an outstanding central location in the heart of Europe, KU Leuven offers a truly international experience, high-quality education, world-class research, and cutting-edge innovation.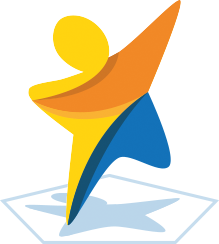 Related Good Practices
SOME RELATED NETWORKS
This Transfer network focus on Higher education and knowledge economy, both have become a global competition for talent. Whereas the main European...
| M | T | W | T | F | S | S |
| --- | --- | --- | --- | --- | --- | --- |
| | | | | 1 | 2 | 3 |
| 4 | 5 | 6 | 7 | 8 | 9 | 10 |
| 11 | 12 | 13 | 14 | 15 | 16 | 17 |
| 18 | 19 | 20 | 21 | 22 | 23 | 24 |
| 25 | 26 | 27 | 28 | 29 | 30 | 31 |