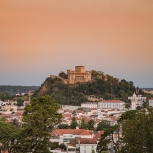 Leiria is the capital of a regional district, with 3506 km2, located in the coast center of the country and composed by 16 Municipalities with under half a million of residents according to the national statistics. The Municipality of Leiria, with a privileged location near the cost, guarded by its beautiful castle, is considered particularly interesting to live, study and work, not only for the diversity of the economic resources, but also for the richness and beauty of natural and cultural aspects. According to the Portugal City Brand Ranking performed by Bloom consulting the municipality of Leiria is on the top twenty five cities in terms of quality of living in Portugal.
The municipality of Leiria has 125.000 residents and 565 km2. The urban area of the city has about 50.000 residents and 26 km2.
Crime rates in the municipality, per thousand inhabitants, have been decreasing since 2001, from 36,7 percent to 24,9 percent according to the national statistics.

Leiria is a small city where we can find both old and new city features. In addition, it also boasts a very good cultural tradition, hand in hand with a safe environment and a very good quality of life. Guarded by its beautiful castle, Leiria has leisure areas to walk and enjoy throughout Lis river bank, cinemas and cultural spaces. In the historical center, besides finding the traditional flea market, you can attend cafes and bars, terraces and other places of interest.
In the last thirty years, Leiria, has experienced a huge urban growth and development, which has had its impact on safety and security.
In the previous decade, much of this growth was done under a new program, the Polis Program, which contributed to the city's development in terms of promoting the quality of public space and the quality of life, by introducing significant urban changes along the river.
One such change was the creation of a continuous green structure which included bicycle/pedestrian paths along the river bank.
Presently many challenges in the development of the city of Leiria required actions. One such challenge is balancing the regulation of some activities namely bars and cafes and the residential quality of living.
Another challenge is the building rehabilitation, promotion of space relations and mobility conditions.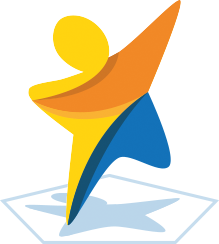 Related Good Practices
SOME RELATED NETWORKS
This Action Planning Network analyses strategies and projective concepts of cities' design that could contribute to prevent segregation and anti-...
Article
UrbSecurity is a network of 9 cities which proposes an innovative approach to urban security and safety by integrating it with urban planning, social...
| M | T | W | T | F | S | S |
| --- | --- | --- | --- | --- | --- | --- |
| | | | | 1 | 2 | 3 |
| 4 | 5 | 6 | 7 | 8 | 9 | 10 |
| 11 | 12 | 13 | 14 | 15 | 16 | 17 |
| 18 | 19 | 20 | 21 | 22 | 23 | 24 |
| 25 | 26 | 27 | 28 | 29 | 30 | 31 |