Kilkenny was first settled in the 6th century. Following the Norman invasion in the 12th Century, it became a trading stronghold. For a short period, from 1640, Kilkenny was the capital of Ireland. It was a wealthy merchant town until the late 20th century and its medieval architecture has been a major tourist attraction. In 2009, Kilkenny celebrated 400 years as a chartered city; the charter having been granted by King James in 1609. Today, against the backdrop of national economic recession, Kilkenny is particularly affected due to a heavy relaince on the tourism sector. However, areas such as culture, heritage and the Arts, are experiencing stability and even, growth.
Medieval street pattern in Kilkenny is largely unchanged. While much of the building stock is Victorian/Georgian, the footprint and basic fabric of the buildings in the historical centre are of medieval origin. Some significant 16th century houses remain intact and the Tholsel (City Hall) was originally constructed in 1540.
Much work has been done in recent decades to enhance and consolidate the quality of Heritage buildings and the remaining city walls. Although much destruction took place, particularly in the 1970's and 1980's, a recognition of the value of the built heritage to the cultural development of Kilkenny has replaced the development imperative. Of particular note are Kilkenny Castle, Rothe House, St Canice's Cathedral, Shee Alms House, the Black Abbey and the Tholsel. St Mary's Church and Graveyard was recently acquired by Kilkenny Borough Council after decades of neglect and vandalism. This site is one of the most important historical sites in the city and it is the intention of the Council to restore it for public use.
The historic centre is protected by National legislation under the Heritage act. All local authorities must compile a list of protected structures and afford them protection via the Statutory development plan for the city. The development plan for the city also designates the city centre as an Architectural Conservation Area (ACA). ACAs are protected from inapprpriate development in theory; however protection status can be interpreted differently.
Over supply of housing stock in private rental market and purchase market. Significant deficit in housing supply for local authority/rent supplement housing. Long term leasing now being adopted as policy to meet this need. Much housing stock is of poor quality and rated very low in energy performance, despite being recently built. Rental prices going down due to oversupply, apartement sizes standard and of reasonable quality.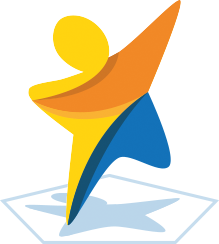 Related Good Practices
SOME RELATED NETWORKS
Reconciling patrimonial and environmental qualities to get a sustainable and desirable housing environment in the heart of the cities for a...