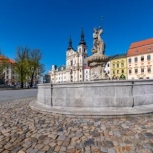 Jihlava, the capital of the Vysočina region, has a population of over 50 000 inhabitants. Surrounded by highlands, fields and forests, Jihlava is the center of the Vysočina region and the Czech Republic. The city is known for its silver mining heritage, the green valley surrounding the city center and rich natural and cultural life.
The municipality of Jihlava is the second smallest regional capital in the Czech Republic. It is situated on the border between Moravia and Bohemia, divided by the river Jihlava and is the oldest mining town in the Czech Republic. A total of fifty thousand people live in this regional city.
Due to its central location and proximity to the D1 highway, Jihlava is well accessible for business, institutions and tourism. Several large automotive manufacturers, transportation and logistics and wood production companies are located in Jihlava. The city is seat to regional and national institutions as well as Jihlava Polytechnic University.
The historic center of Jihlava is one of the largest in the country, lined with valuable burgher houses. Below the city's historic core is an underground labyrinth of corridors with a total length of 23 kilometers. Building on its historical heritage Jihlava regularly hosts several festivals, most notably the Mining festival and Gustav Mahler festival and the yearly International Documentary Film Festival, giving it international recognition. Among the most visited attractions is Jihlava's ZOO.
In recent years, Jihlava has become a city with the smallest amount of waste per capita in the whole Czech Republic. Through the Housing First project and social inclusion policy, the city aims to improve homelessness and social exclusion. By involving the public in decision-making, it seeks to enhance the quality of life of citizens of all ages. Jihlava also introduced Principles for Cooperation with Developers that aim to promote the quality of emerging projects.
In Jihlava, we are still at the begging of integrated, balanced and sustainable development. We aim to develop and embed the management of sustainable urban development into our processes. We want to go even further in localizing SDGs. That is why we joined the URBACT network – Global Goals for Cities.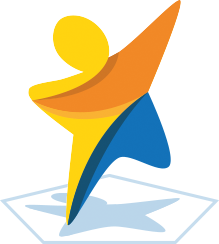 Related Good Practices
SOME RELATED NETWORKS
The 2030 Agenda for Sustainable Development and its Sustainable Development Goals, adopted by all United Nations Member States in 2015 as a universal...
| M | T | W | T | F | S | S |
| --- | --- | --- | --- | --- | --- | --- |
| | | | | 1 | 2 | 3 |
| 4 | 5 | 6 | 7 | 8 | 9 | 10 |
| 11 | 12 | 13 | 14 | 15 | 16 | 17 |
| 18 | 19 | 20 | 21 | 22 | 23 | 24 |
| 25 | 26 | 27 | 28 | 29 | 30 | 31 |