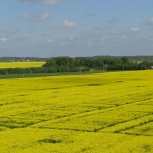 Jelgava Local Municipality
Latvia is situated in the Baltic region along with Estonia, Lithuania and Poland. Jelgava Local Municipality is located in the very heart of Latvia in Zemgale region. It has borders with Republic of Lithuania in the south. It has favourable geographical location – 42 km from Capital City Riga and it surrounds the 4th largest city in Latvia with national importance – Jelgava. Forests cover 26 % of territory of JLM, agricultural land 68 %.
Rural communities cannot exist without the appropriate public services to meet residents' needs. Accessibility to transport, safety, education, mobility, sports, schools, health and social care and other services are important to the well-being of rural residents and the social and economic resilience of communities.
A reduction in the number of residents is one of the greatest threats impacting in a direct way on the municipality's development opportunities, affecting every sector and field. Increase in the number of inhabitants and employment opportunities could be achieved by implementing specific measures.
Our intention is to collect needs of inhabitants and entrepreneurs and to create Smart development strategy for Jelgava Local Municipality.
Main tasks are as follows: to analyse and evaluate needs and requirements of inhabitants and entrepreneurs in relation to the offer of JLM.
The Internet of Things approach will combine different resources of municipality and the platform based on smart technologies increase the attractiveness of JLM from the perspective of inhabitants and businesses allowing solving economic, demographic, social and environmental questions.
Key words: sustainable development, eco-technologies, safety, governance, health, education, entrepreneurship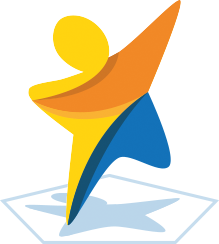 Related Good Practices
SOME RELATED NETWORKS
Internet of Things as a policy instrument for the city change. It encourages the creation of a network of European partners committed to the design...
Playful Paradigm increases the capabilities of cities to answer global challenges including those emerged during covid19. It promotes inclusion,...
| M | T | W | T | F | S | S |
| --- | --- | --- | --- | --- | --- | --- |
| | | | | 1 | 2 | 3 |
| 4 | 5 | 6 | 7 | 8 | 9 | 10 |
| 11 | 12 | 13 | 14 | 15 | 16 | 17 |
| 18 | 19 | 20 | 21 | 22 | 23 | 24 |
| 25 | 26 | 27 | 28 | 29 | 30 | 31 |