Finding the silver lining in empty heritage: tales of temporary use
Edited on
20 December 2019
In Ostrava (CZ) and Caen (FR), URBACT's temporary use legacy lives on, creating new opportunities.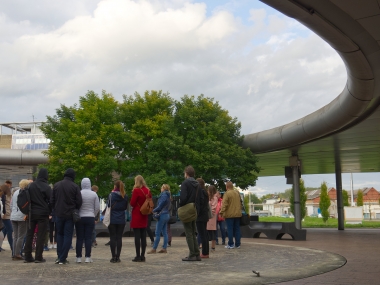 URBACT has prompted cities across Europe to embrace temporary use, saving abandoned heritage buildings, helping co-design new plans for former industrial sites, and boosting creativity and entrepreneurship in disadvantaged neighbourhoods.
Ostrava (CZ) and Caen (FR) are two towns where URBACT's temporary use legacy lives on, creating new opportunities from pop-up cultural events and venues for creative start-ups, to urban gardening. Ostrava is a post-mining town that was part of the URBACT REFILL network, and Caen was a port city partner in the URBACT 2nd Chance network. Nearly two years after the REFILL and 2nd Chance networks closed, it's time to take a look at how temporary use is evolving in these two cities.
First, what is this thing called temporary use?
Deindustrialisation, redevelopment battles, failing businesses, real-estate speculation, the draw of a bigger city... These are some of the factors fuelling local authorities' growing struggles with empty, deteriorating buildings and heritage sites. URBACT champions temporary use as an answer. In other words, facilitate free or cheap access to empty heritage for creative, artistic associations and start-ups, in exchange for light maintenance. Later, if the project takes off, consider extending the deal or raising the rent.
François Jégou, Lead Expert for the URBACT REFILL network helping cities reuse empty sites to drive local innovation (2016-18), recalls: "Cities started the project thinking that vacant spaces were a problem they should solve, and they finished saying vacant spaces are an opportunity they should use!"
So much so that in Nantes (FR) – where grassroots activists drove the transformation of a former shipyard into a valuable creative neighbourhood – when one last vacant heritage building remained, a former Alstom factory, the city renovated it as purposefully empty space for temporary projects. Nantes values vacant buildings because they "need space for inventing the city".
Not all local authorities, however, share the enthusiasm. "It's a bit complex and counterintuitive to the mainstream way of thinking: that your main interest is to make money out of spaces," says Jégou. "But what we see is that giving an opportunity to people who are economically not strong, to access certain urban places that aren't always in an ideal situation, it's a really strong positive dynamic for cities."
Ostrava: agency Refill junior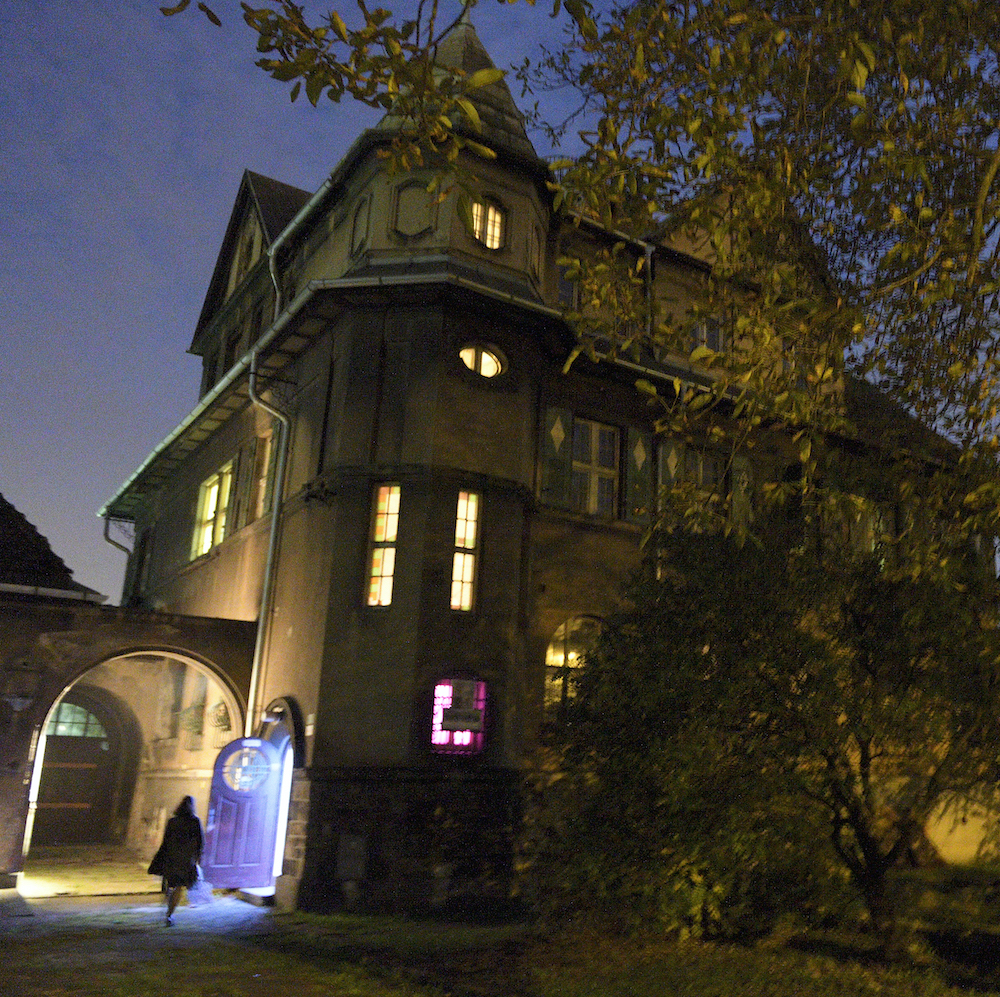 First stop Ostrava, where the URBACT REFILL network boosted the municipality's collaboration with active citizens, sparking several cultural events in vacant buildings. Thanks to popular initiatives, such as holding the 2017 Ostrava Kamera Oko international film festival in the iconic old Grossman's Villa, more people in the city started seeing temporary use as a valuable tool for urban development.
As a direct result of Ostrava's involvement in the URBACT REFILL network, Lenka Hochová and Tomáš Zetek were recruited in June 2018 to run the city's new, aptly-named, Refill Office, via the cultural centre Cooltour. "Under URBACT, the REFILL project became known among Ostrava's politicians, activists, cultural organisations… It really resonated among the group that we target, so we decided to call it Refill," says Hochová.
Zetek adds, "The key decision to establish Refill Office was on Ostrava politicians. Without URBACT, the politicians' consent, and money from the city, we wouldn't be here now."
Now part of a new city-funded organisation focused on urban development and planning (MAPPA), the Refill Office monitors Ostrava's vacant places, then links up owners with users who might bring places back to life: creative non-profit and commercial initiatives, particularly start-ups. "Refill focus is on reviving the city through reviving empty spaces," says Zetec.
One example is Atelier Umeni, a painting studio founded on the long-empty ground floor of an art deco building in a quaint, but relatively unpopular area, near the station and factories. "They wanted to be in the centre, but we managed to persuade them to go to this building. It's quite safe along the main street," says Hochová. Once Refill had connected them, the owners and users signed a temporary contract, with rent rising slowly from zero to low.
Another is RAPZZZ Place. Here, the administrators of an empty music club and adjacent former bakery agreed to lend space to a group selling rap music-related products. After a year's free use, the building's administrators and the RAPZZZ community will consider next steps together.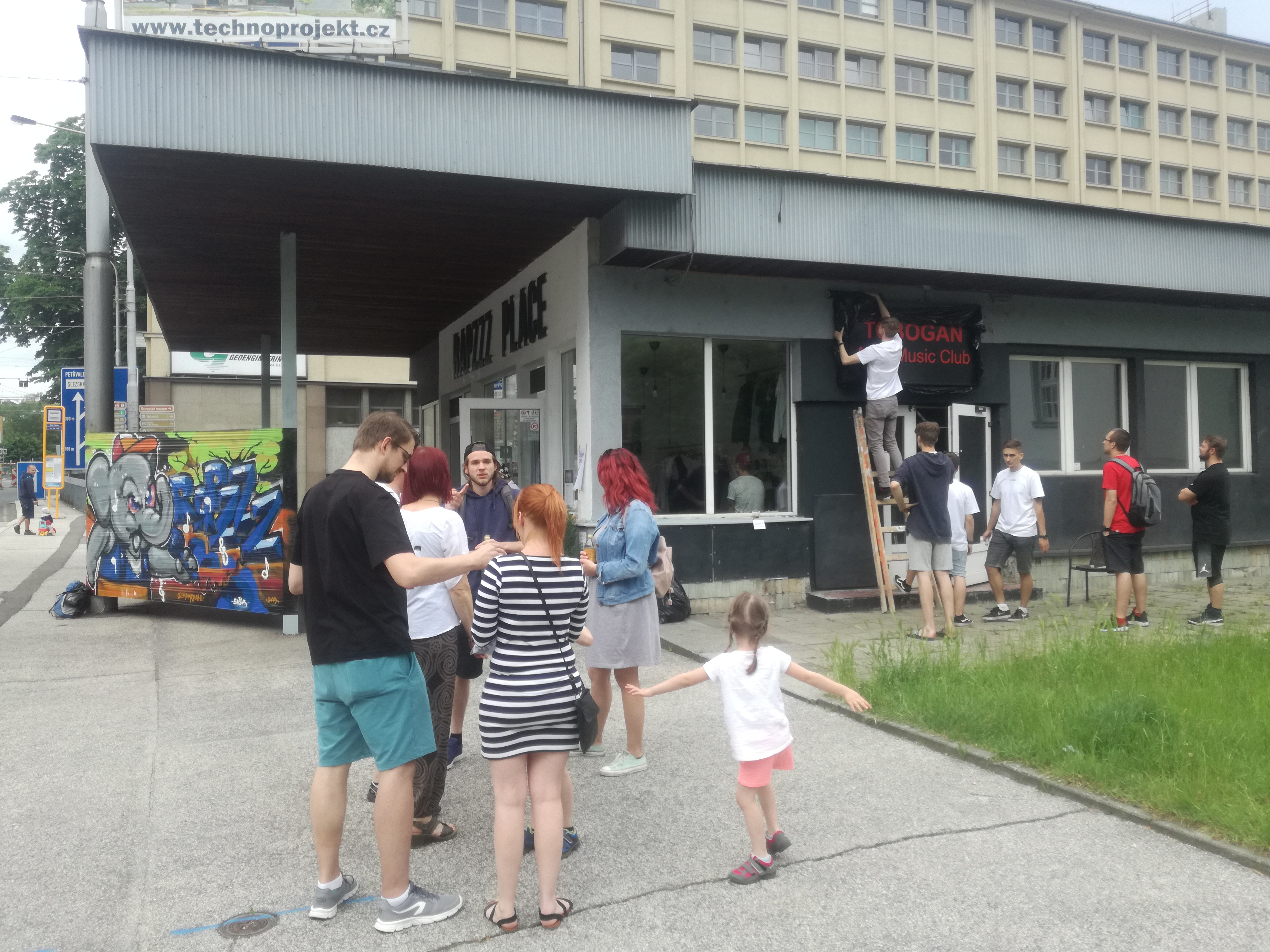 By making it easier to launch new projects locally, whether or not they are successful in the longterm, Refill Office hopes more young people will find work and inspiration in Ostrava, rather than heading for Prague or Brno.
Hochová and Zetek have so far registered over 100 vacant places in a database, and received over 60 project applications. Two long-term projects are up and running, and one three-month project has been completed, along with eight short-term events, from one-day pop-up activities to week-long artistic exhibitions.
"By creating the right conditions to spin the process, temporary use has evolved from random informal interventions organised by groups of individuals to a concept supported by the city," explains Katerina Bonito of City of Ostrava's Strategic Development Department.
But she says temporary use is still "not that big" in Ostrava due to various legal and administrative obstacles.
"We still have to fight for the idea of temporary use," says Zetek, "Not everybody agrees on it." With no legislation or tax incentives to do otherwise, private owners can be reluctant to give their property for free, even temporarily. They choose to leave it empty and focus on other more profitable buildings. Certain district-owned buildings also stand empty. So Refill raises awareness about the financial and social advantages of keeping buildings occupied, taking hundreds of visitors on pop-up tours round abandoned heritage.
The agency is also working with city council lawyers to make Ostrava's temporary use process more efficient and accessible. Their aim, as a trusted partner, is to vet temporary users for both private and district-owned public spaces, selecting projects with potential benefits for owners, users and other city residents.
"An effective temporary use requires the owner and the temporary user to build a common strategy," says Jégou. To help parties clarify possible longer term developments and other key elements together, the URBACT REFILL network proposed a Temporary Use Value Creation Plan tool.
Caen: green city experimentation and territorial marketing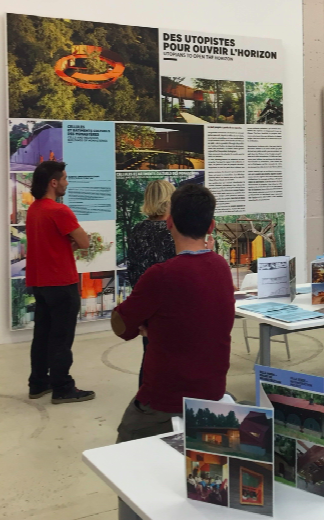 Temporary use has also created new opportunities in the northern French city of Caen (who by the way will be at the upcoming Cities Forum 2020). Here, a 600-hectare harbour area near the city centre was abandoned for decades after the shipyard closed. It became a wasteland scattered with derelict buildings. As redevelopment preparations were being launched, the city used "territorial marketing" to revive interest in the Peninsula. Temporary artistic and cultural events have so far included sketching walks, bike rides, canoe tours, children's workshops – and the renowned Palma street art festival.
A new tram station and huge library have been built, and housing construction has begun. If all goes to plan, homes will be ready for people to start moving in from 2021 onwards, with a total of 461 homes completed by 2025.
"Caen's harbor area was unused and unknown," said URBACT 2nd Chance network Lead Expert Nils Scheffler. "Through different activities the city drew attention to the site, getting people there so they could see how it could be used."
Thanks to growing popular interest – and an URBACT Local Group (ULG) of activists, councilors, business people and the Greater Caen District Council – more temporary uses sprung up in former industrial buildings.
From 2016 to 2018, the ULG met regularly in "Le Pavillon", a former steam-ferry terminal, and the site's first building to be reactivated. Since 2014, the city has used Le Pavillon to exchange with citizens about the Peninsula's redevelopment, and showcase wider aspects of architecture.
"Waking up the peninsula: yes we Caen!"
During 2nd Chance, the ULG worked with city residents and other stakeholders to select top buildings to preserve for their heritage value, potential, and location. As a result, in March 2017, Caen City Council bought an old prefab concrete factory, named The Tunnel, to be renovated for cultural groups. The aim is to bring new uses and footfall to a district otherwise avoided by city centre inhabitants. Managed by the Culture Department, the project benefits from European Structural Investment Funds and will be completed by 2025.
The council also signed a temporary agreement with the owner of a former 1410 m² warehouse, The Barrels, allowing free use of the land for three years. This gives time to test pilot urban farming, seek funding and define future uses – with support from a 2018-20 URBACT transfer network Ru:rban, and a 30-strong local stakeholder group.
As part of this new project, possible urban garden experiments on The Barrels' land include the upcoming testing of a farm bot, gardening workshops for schoolchildren, and catering using products grown onsite.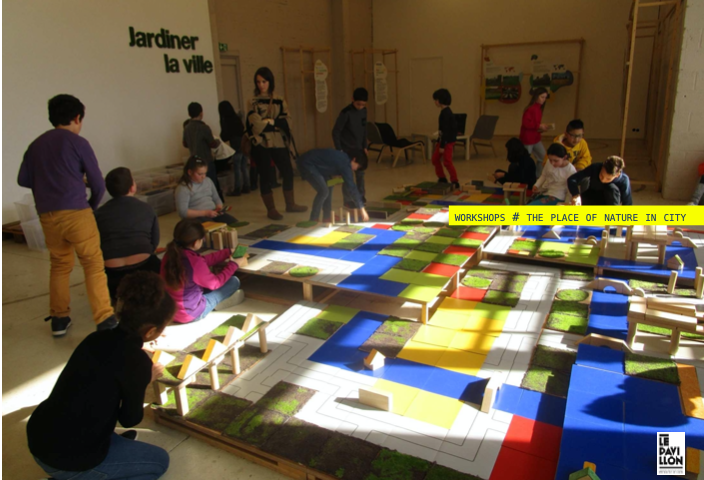 Meanwhile, a two-year trial composting scheme yielded its first compost in November. "We're trying to collect bio-organic waste from city centre inhabitants who don't have their own garden, compost it on our site, and share it with the city," explains Camille Varin, European Project Manager, Greater Caen District Council. Waste is collected by bike, thanks to Toutenvelo, a "Cooperative and participative society". Compost will go to local urban gardens, and city inhabitants who ask for it.
For URBACT expert Jégou, temporary use is "a form of laboratory for city-making". He says, "It's a way to experiment urban planning to try out how the area could be redeveloped in a certain direction."
Varin adds, "I would say temporary use is very valuable because it raises awareness and brings more opportunities, and agility: you can go forward step by step, which is great, and you can design projects with the city inhabitants."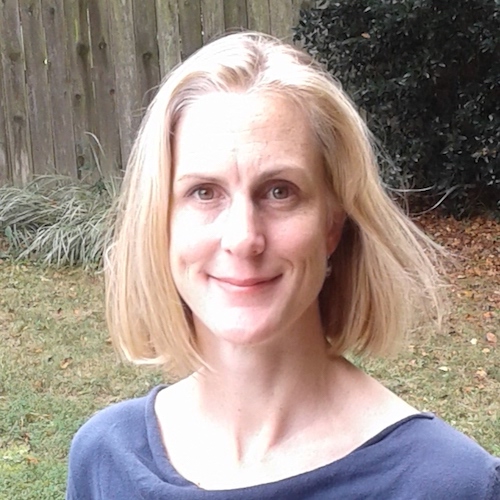 Submitted by Amy Labarrière on