Grosseto is the main centre of Maremma, located on the right side of the river Ombrone. Its history is tied to the distruction and progressive abandonment of Roselle during the X and XI century a.C. The birth of Grosseto as a real city and civitas happens in 1138, when the Pope Innocenzo III moves the diocese from Roselle to the new born town. In that period the walls are built. From that moment many powerfull cities tried to conquer Grosseto to obtain the control of the coast and the management of the salt business. Siena and Florence were the two cities that succeded in the conquest.
Walking trough the streets of Grosseto, you will have the possibility to see medieval and renaissance buildings, but, above all, XVII and XVII century buildings comeing from the restauration opera made by the Lorena family: the granduchy family that governed and reclaimed the territory troughout two centuries. To this family are attributed many reforms, including the abolition of the death penalty in 1790.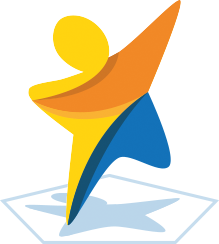 Related Good Practices
SOME RELATED NETWORKS
iPlace is a journey where the partner cities are fellow travellers who are always seeking to find niches appropriate for their cities, while...
Article
On 7 May, URBACT's Monitoring Committee has officially approved all Action Planning Networks to proceed to Phase 2.
| M | T | W | T | F | S | S |
| --- | --- | --- | --- | --- | --- | --- |
| | | | | 1 | 2 | 3 |
| 4 | 5 | 6 | 7 | 8 | 9 | 10 |
| 11 | 12 | 13 | 14 | 15 | 16 | 17 |
| 18 | 19 | 20 | 21 | 22 | 23 | 24 |
| 25 | 26 | 27 | 28 | 29 | 30 | 31 |