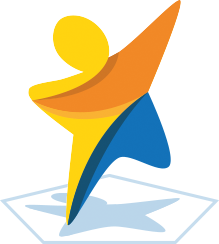 Back to home page
From exorcising ghost estates to creating spirited communities
Resolving unfinished housing developments in a collaborative manner creating sustainable communities delivered by a targeted team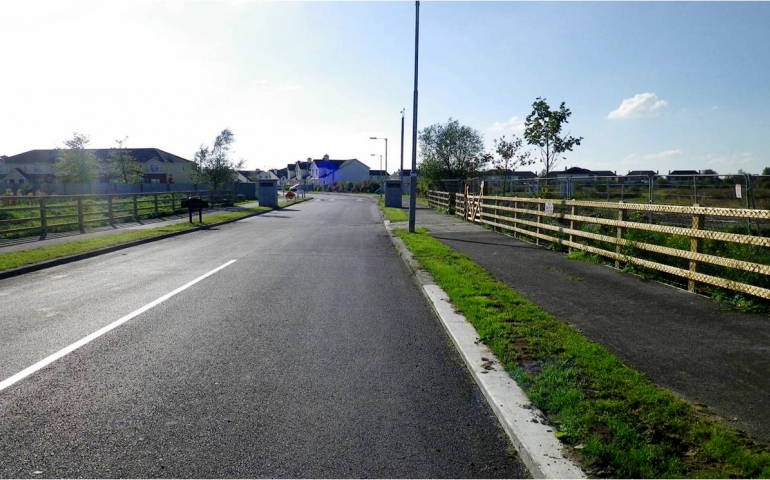 Longford Town and County (IE) faced immense problems associated with a high number of unfinished housing developments – with health and safety risks including unlit streets, unfinished roads and improperly connected sewage. Longford County Council established a dedicated multi-disciplinary team tasked with addressing this issue within the county. The team was delegated powers authorising it to agree with developers on finishes within the development.
This ensured a one-stop shop and a consistent approach across all housing developments. While legal action was sometimes required, the team adopted a collaborative approach at all times, working together to find a solution to resolve the issues. This collaboration included working with developers, receivers, banks and residents of estates whose living conditions were directly affected. The end result was to improve the quality of life for residents and to establish pleasant places where people wish to live, work and visit.
The solutions offered by the good practice
Longford County Council was faced with an immense problem in terms of the scale of the unfinished estates within the administrative area of the municipality and had amongst the highest number of unfinished estates per head of population in the country. The good practice comprised of:
• Establishment of a dedicated multi-disciplinary project team, the first such team in the country, comprising;
• Ensuring the team had the authority to agree with developers on finishes and certify all works were completed to standards required by Longford County Council;
• Establish a list of priorities and updating that regularly;
• Obtaining good legal advice - which fed into National Guidance;
• Engagement with stakeholders at all levels and at all stages, including developers, receivers, financial institutions and residents, but also the Department of Environment at national level;
• Open communication and integrated approach by the Municipality - it was very important to keep all stakeholders informed throughout the process;
• Calling in financial securities - using legal means where necessary but adopting a collaborative approach, rather than adversarial where possible;
• Establishment of a Strategic Planning Group where needs of the area surpassed physical works.
Building on the sustainable and integrated approach
The problems faced by Longford County Council affected the social, economic and physical environments of the town and county and its inhabitants.
The good practice sought to address environmental issues, e.g. sewerage issues, health and safety issues, and making estates that had been deserted and abandoned by developers viable and attractive places to live, thereby protecting the environment and improving the quality of life for residents.
The work of the Unfinished Estates team, in addition to the physical works to bring the estate back to a standard fit for purpose, was also to give those residents a voice, to listen to them and take their concerns on board in the development of Site Resolution Plans and to ensure at the end of the process that they had an improved quality of life.
The Unfinished Estates team meant that there was a one-stop shop for both developers and residents, ensuring strong communications throughout the process both locally and nationally.
Site Resolution Plans were drawn up using an integrated and participative approach, ensuring all voices were heard. The team adopted a collaborative approach when dealing with these. The Elected Members also had an important role in informing the process.
The development of a Strategic Working Group in a specific area further ensures integration and a shared response to problems, supporting the many families that experienced problems due to the conditions of their area.
Based on a participatory approach
The Longford County Council Unfinished Estates team established a file for each unfinished development it addressed and kept records of all communications, including minutes of meetings, with the various stakeholders involved in the process. This record clearly sets out all the communications, how they were involved in the various stages of developing the Site Resolution Plan, the ongoing work on the site and any arising issues as work progressed.
A very positive and public acknowledgement of the participatory approach was evidenced in the judge's comments concerning the case of work at Edgeworthstown; he noted that the town is underpinned by a very committed and astute local group that has an impressive list of achievements. But it was the strategic and collaborative approach adopted that really impressed the judge.
What difference has it made?
From an environmental and economic point of view, these estates were a blight on the landscape. People living in them lived in constant fear due to health and safety concerns, roads were not finished, public lighting was not installed, sewerage was not properly connected and there were areas of estates that were still building sites, with exposed unfinished developments and open holes presenting serious concerns. All of these priority issues, in terms of health and safety in particular, have been dealt with. These areas, which once were no-go areas in many instances are now attractive places to live and provide a safe environment for people to go about their business.
On a social level, it has ensured that estates in which people were living in fear are now good quality places to live. This affects the quality of life of the residents. The team has helped establish residents associations, many of which have continued even after the Local Authority completed work in the area. The authority provides support and a social outlet for residents, many of whom may have been new to an area. Establishing a Strategic Working Group to address issues in Edgeworthstown has had a significant impact on the residents of the town through better integration, improved services and support and an improvement in the infrastructure in the town.
Why should other European cities use it?
This initiative would be very interesting for many other European cities. There are many cities and towns throughout Europe who have experienced a decline in construction and more abandoned areas, particularly those that suffered most due to the economic crash, e.g. Spain, Portugal and Greece. However, outside those countries there are also many cities where particular areas may have suffered similar problems, albeit not at the scale to which Longford did.
Longford County Council's approach to dealing with the issue, identifying priorities - ensuring open communication between all stakeholders at all times, providing a one-stop shop for contact, having the power of decision-making within the team to ensure that matters were dealt with in a timely manner - can be applied to many different examples of unfinished developments across a broad spectrum.
It has also been very important to identify areas of particular problems and establish a Strategic Working Group and focus on that area. This clearly illustrates that the team did not solely focus on the physical issues within estates but also looked at the impact on people's lives and how the work they do can improve the quality of life for those people.