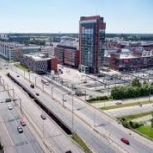 Espoo is the second largest city in Finland and is located next to the capital city of Helsinki, with a population of 282 000. The city has five different centres - Espoon keskus, Espoonlahti, Leppävaara, Matinkylä, Tapiola - those hub areas are the main specificity of Espoo, combining urban and rural living at once
The special feature of Espoo is an urban structure that relies on five different centres, dominated by detached houses that combine urban and rural living. Espoo is a centre of international company headquarters and high-technology businesses. The city is known as a hub of know-how, research and development, at the heart of which stands the Aalto University campus. Espoo won the international Intelligent Community Award 2018. Espoo is also one of the most multicultural areas of Finland.
Due to its demographic transformation, Espoo is facing unprecedented challenges related to service provision and its civil society. The city's fast population growth, an ageing population and the simultaneous increase in the number of children and foreign language residents are leading to growing service needs and challenge service production. With ageing, the demand for social and health care services also increase. As a result of population growth, more investment in social services is needed, that represents a monetary and organizational burden on the municipality.
Being part of the "ACTIve NGOS "URBACT transfer network allows Espoo to further strengthen cooperation between Cities difference departments and NGOs.  As a response to this challenge, civil society needs to be strengthened and involved in service provision. Espoo has about 3000 local NGOs and a long history of public-civic cooperation and funding programmes but the municipality's knowledge of the whole local NGO scene is limited.
Social inclusion is a key strategy of the Espoo Municipality. Right now basic municipal services are covered by in-house companies and "additional services" are commissioned to NGOs. Facing the need for an increasing range of services, Espoo cannot assure the sustainability of these services without more active cooperation with NGOs. 
Exchanging with other cities of the Active NGOs Transfer network on their best practices in cooperation with civic sector will boost Espoo's political and strategic drive to develop a NGOs cooperation strategy which reflects the Espoo Story and needs to strengthen the civil societies role and their involvement in service provision.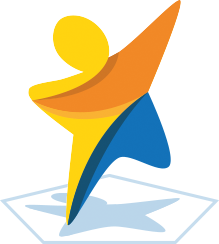 Related Good Practices
SOME RELATED NETWORKS
This Transfer network learned from the good practice of the Riga NGO House, which was opened in 2013, in line with the wishes of residents and civil...
How can we improve urban greenspaces in order to promote mental and phsyical health for our communities? Health&Greenspace Action Planning...
| M | T | W | T | F | S | S |
| --- | --- | --- | --- | --- | --- | --- |
| | | | | 1 | 2 | 3 |
| 4 | 5 | 6 | 7 | 8 | 9 | 10 |
| 11 | 12 | 13 | 14 | 15 | 16 | 17 |
| 18 | 19 | 20 | 21 | 22 | 23 | 24 |
| 25 | 26 | 27 | 28 | 29 | 30 | 31 |