Dubrovnik is a beautiful historical walled city on the Adriatic Coast to the South of Croatia. City boundaries also include immediate surrounds. The city unveils their ambitions (and tangible plans) to be a highly successful 3rd generation smart city.
About the Economy
The economy is dominated by tourism and related industries. A quarter of employment is in public sector ICT only accounts for 1.3% of employment National average monthly net pay is 783 Euros (or 1031 euros in ICT sector). 

About the Labour Market
The unemployment rate reached of 9.9% and employment rate of 47%. Rates of youth unemployment is very high - 1 in 3 unemployed is between 15 and 29 years old and many of the young unemployed are highly qualified. Futhermore, the city has a large worforce for highly education with 81% having high school or higher education level qualification.
The amount of seasonal employment is large. There are major issues with out migration of young people. 
 
About the Digital Economy
At a national level ICT is focused around telecommunciations and computer programming / consultancy. There are 105 registered ICT companies in Dubrovnik-Neretva County (of which 38 are programming companies). As things stand the city's digital economy is reasonably under developed. There is however recognition that growing the digital economy will help to create new jobs for the city's young people. The city is particularly keen to ensure that it maximises the job creation potential of its smart city strategy.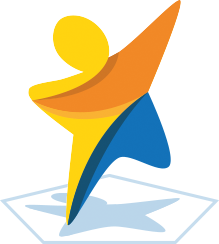 Related Good Practices
SOME RELATED NETWORKS
By exploring how small and medium sized cities can maximise the job creation potential of the digital economy, this Action Planning network examined...
This Transfer network learned from the good practice of the Riga NGO House, which was opened in 2013, in line with the wishes of residents and civil...