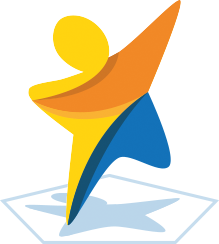 Back to home page
Co-operative city
Building new partnerships between public services and local people to foster greater co-design and delivery of local services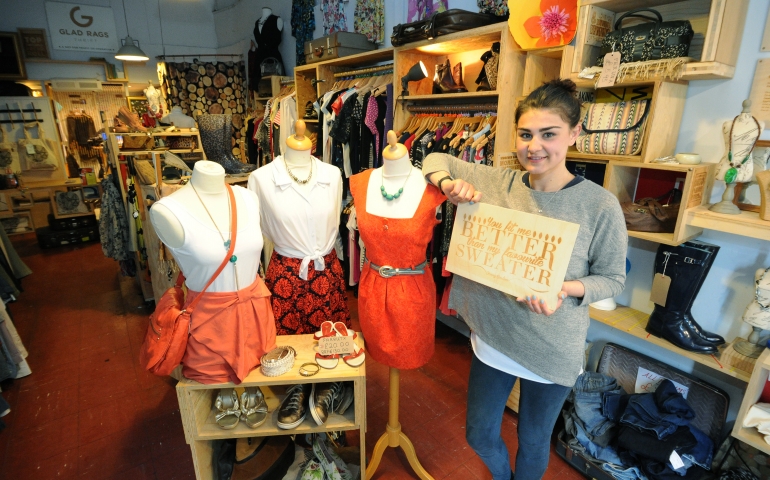 Contact
Development Officer of Economic and Social Initiatives, Development and Regeneration Services, Glasgow City Council
Send email
Glasgow (UK) committed to becoming a Co-operative City in 2012. To reach people most in need and do more with limited funds, the city trailblazes new co-design models for local people, communities and public services. It aims to help people do more in their communities while ensuring high quality, value-for-money, integrated services - citizens get what they need at the right time and place. Glasgow City Council is growing co-operative businesses and social enterprises, and devolving power to its citizens. It launched a Co-operative Development Unit to boost sustainable cooperatives and social enterprises in the city, running a Business Development Fund to support new and existing cooperatives. 56 Co-operative Glasgow Business Development Grants have sparked an increase in turnover of about 7.7 million euros in the city's social enterprise and co-operative sector. A council-wide network of "Co-operative Champions" was also created to embed co-operative principals in service delivery opportunities.
The solutions offered by the good practice
Co-operative Glasgow fundamentally changes the culture within the local authority and offers cities a model with which to adapt their attitude towards co-designed services without radical changes in structures, something that can be bureaucratic and time-consuming. Co-operative Glasgow established the Co-operative Development Unit (CDU) to deliver the action plan of the programme. It identified two primary pieces of work:
• To develop a culture of partnership and to help the co-operative sector in the city thrive and grow through easier access to networking and funding,
• Establish a Co-operative Business Development Fund: transformational business development grants to co-operatives, mutual and social enterprises.
These two key areas of work offer a solution to improve economic growth in cities by:
• Increasing productivity, income, innovation and survival, through collaboration, achieving economies of scale, increasing attitudes towards innovation and entrepreneurial activities,
• Rooting businesses and employment within communities, by providing employment or services, meaning that they tend to stay rooted within that community and generate wealth and other employment benefits.
In terms of social benefits, they offer solutions to social disadvantage by:
• Enabling communities to be direct beneficiaries through the access of goods and services,
• Support a more balanced distribution of wealth,
• Foster greater community-based innovation and knowledge transfer.
Building on the sustainable and integrated approach
Co-operative Glasgow has been built on the principles that integrated approaches foster the most effective results and economic growth must be combined with a reduction in poverty and community benefits. By adopting co-operative models, public services are integrated, of better quality and are designed around people's lives, rather than being delivered in silos. It creates an ecosystem of integration by developing co-operatives that span key economic development drivers, e.g. some of the co-operatives created or supported include:
• A Youth Co-operative within a community-based housing association,
• New technology for credit unions,
• A student-led co-operative within Strathclyde University to develop industry based IT solutions,
• The creation of FareShare Glasgow, a local food distribution scheme that utilises manufacturer and supermarket waste food and redistributes around organisations that support people with low income,
• Glasgow People's Energy – an energy switch co-operative to provide holistic energy advice, information and support for business and individuals experiencing fuel poverty.
Co-operative Glasgow promotes economic growth through a programme of activity that supports job creation, co-designed and co-created services, business development, social cohesion and environmental sustainability. Internally, the service redesign model of Co-operative Champions covers all service departments to ensure that integrated approaches are embedded in service development.
Based on a participatory approach
Participation, equality and community benefit are at the heart of all Co-operative Glasgow's initiatives. GCC is part of a process called "One Glasgow", looking at the holistic needs of the city in partnership with a number of public sector organisations and NGOs to involve citizens in decision-making. To further embed this into council processes, co-operative principles have been specifically adopted in the development of a number of community-based initiatives. Citizens can now see how decisions are made by watching live streaming of council meetings, influence how community budgets are spent through participatory budgeting and through community benefits in public procurement, over 500 long-term unemployed people have secured employment.
The CDU is an enabler for community-based project development. It develops partnerships based on mutual trust and respect, resulting in a number of community programmes across the city, e.g. it has assisted Glasgow's 34 credit unions through dialogue, practical and financial assistance to become the most advanced credit union sector in the UK with over 25% of Glasgow's citizens benefiting from CU membership.
The CDU has facilitated the Future Savers programme to foster a greater savings culture in Glasgow's young people. All pupils in Glasgow in their first year of high school are provided with a credit union account with a £10 deposit. This Co-operative Glasgow model is a partnership between 14 Credit Unions and 42 high schools.
What difference has it made?
Co-operative Glasgow has utilised the CDU to support Glasgow's co-operative sector and directly benefit communities. It is a unique support resource, complementary to other business support functions. It has supported initiatives strategically important for communities. Putting co-operative values at the heart of service development and delivery has resulted in a wide range of initiatives across the city, some of which are outlined in 4.3 and are also promoted via the newsletters submitted as part of the support package. Co-operative Glasgow has both a lasting impact and long-term approach. To date, 56 Co-operative Glasgow Business Development Grants have resulted in an increase in turnover of approx. 7 700 000 euros in the cities social enterprise and co-operative sector. 75 full-time equivalent jobs or volunteer posts have, or expect to be, created, and a further 250 employment or volunteering positions have been safeguarded as a result of the Fund. This equates to a return of 3.07 euros of every 1 euro of public money spent. Organisations highly value the support received from the CDU. The benefits realised are significant for co-operatives, the communities they serve and the sector in Glasgow. The Fund has helped to increase the scale and profile of supported organisations, as well as increase member rewards, and improve working practices. A number of co-operatives reported that the funding has improved local partnerships and achieved greater levels of community participation.
Why should other European cities use it?
As mentioned, the effects of the economic crisis are still being felt across EU cities. As an URBACT city, Glasgow is fully aware that new ways of working to deliver quality services to the citizens of cities is of great interest and can provide useful methodologies and good practice to guide cities:
• It addresses issues of challenging council cultures and provides methodologies for transformational change within local authorities – moving to a more community-based model of service delivery that creates tangible economic benefits.
• Glasgow can impart expertise in navigating difficult legal challenges to creating more democratic partnerships with external organisations.
• Glasgow understands the financial responsibilities of cities that can often lead to local authorities being "risk averse" when implementing new programmes or priorities. Co-operative Glasgow has the experience to mitigate this.
• The development of a network of "Co-operative Champions" across the council is an easily transferable model that cities can adopt. Glasgow's experience can demonstrate to cities that meaningful buy-in from stakeholders is essential and that co-operative forms of service provision should not be imposed as a preconceived solution or purely driven by the need for cost savings – it is about valuable co-production and new ways of transforming services – knowledge that can be transferred and adapted to suit the needs of cities and their citizens.