Cities are shaping the future of gender equality
Towns and cities have a key role to play in supporting gender equality – "a prerequisite for well-being and prosperity".
Bianca Dreyer, Expert for URBACT Gender Equal Cities
On 8 March, we celebrate International Women's Day, which is both an important reminder of the progress already made in terms of gender equality – but also of the work ahead of us.
URBACT's Gender Equal Cities work, launched in 2019, brings together cities, researchers and partner organisations like the Council of European Municipalities and Regions (CEMR), to examine the reasons for the ongoing structural and political inequalities in cities.
In Europe, we have come a long way. 2021 marked the 15th anniversary of the European Charter for Equality of Women and Men in Local Life with 1 860 signatories from 36 European countries to date. Gender equality is also recognised internationally in the United Nations' 2030 Sustainable Development Goals.
Cities taking action
"Gender equality is a prerequisite for the well-being of citizens and the prosperity of cities. It is a fundamental right", said Corina Crețu, former European Commissioner for Regional Policy, in the first Gender Equal Cities report published by URBACT on International Women's Day 2019. However, women continue to be underrepresented in many levels of governance; women make up 29% of members of the single or lower houses of parliaments and only 28.8% of board members for publicly listed companies in the EU, according to CEMR research. But how do we begin to close this gap in implementing these policies at municipal levels?
The URBACT programme recognises the role that European Cohesion policy can play in helping to bridge the gender gap – for example, through knowledge proliferation, training and reports. The URBACT network GenderedLandscape brings together EU towns and cities working towards gender equality in urban policies, planning, and services. URBACT's Gender Equal Cities work makes the case for the specific role of local authorities to drive positive change through gender-sensitive policy-making, through reports, social media engagement, events, curriculum, and toolkits. The Gender Equal Cities report points out where improvements can be made in municipalities across the EU, identifying best practices from cities driving transformative change toward gender equality.
Yet, no country or city can claim that gender equality has been fully achieved, and the concept of gender equality is constantly evolving, driving new research and ongoing collaborations with cities.
What upcoming gender topics is URBACT tackling?
A new Gender Equal Cities report, to be launched during URBACT's City Festival in June 2022, will address key topics for towns and cities supporting gender equality in the future. Reflecting these priority areas and URBACT's integrated approach, here are three examples of city actions to look out for in the new report:  
1. Intersectionality – Tilburg (NL)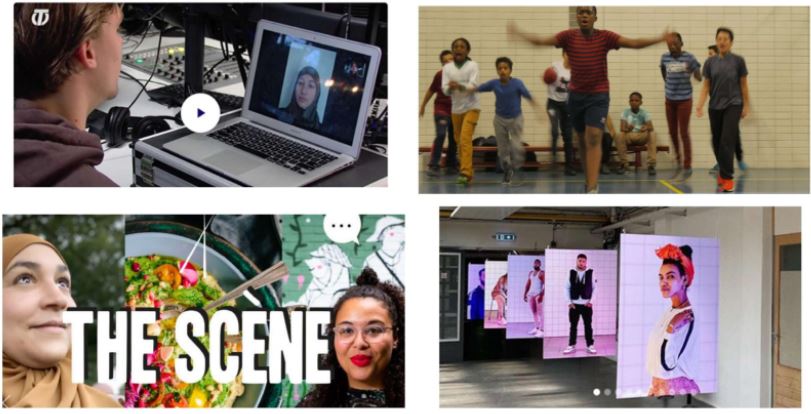 Photo credit: Urban Innovative Actions
Gender is only one facet of identity, and URBACT's work on Gender Equal Cities takes into account the diverse experiences of all women and men in the city. Urban residents share experiences, challenges and opportunities in a web of inter-connecting identities – such as race, class, sexual orientation or ability.
Tilburg (NL) is addressing youth poverty through its Urban Initiative Actions (UIA) project 'ForwArt - Moving forward with the power of art: from a place to hide to a place of pride'.
Given how important culture is for social cohesion in towns and cities, the project is using the performing arts as a platform for exchanges between people with multicultural backgrounds. The cultural ecosystem this is creating in North Tilburg helps young people express their own intrinsic culture, supporting their subjective well-being.
2. Ageing – Barcelona (ES)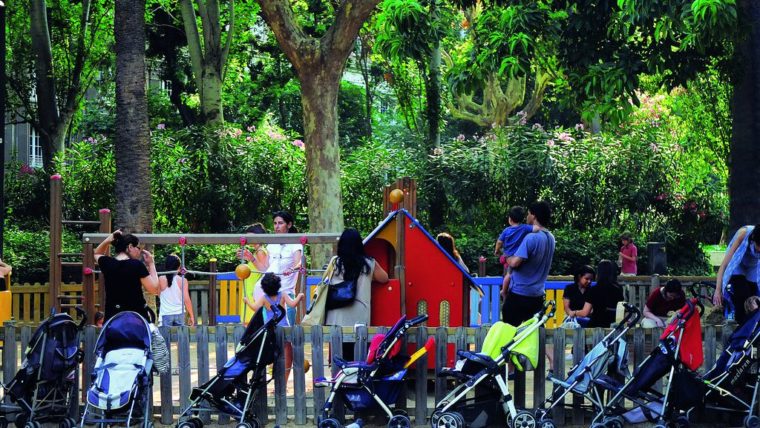 Photo credit: Barcelona City Council
Vila Veïna in Barcelona (ES) is re-thinking ageing and the role of women in care-work – taking it out of the hands of individuals and putting it into the hands of municipalities. The initiative is providing care in small local units, where specialised professionals, people who receive care, and members of the community form part of a network which is jointly responsible for collective welfare.
"The roll-out of Vila Veïna in the city corresponds to a transformation in the social and healthcare model, where priority is given to proximity, joint responsibility and personalised care. The main change comes through conceiving care as a shared community task, not something private or individual," reports Barcelona City Council.
3. Smart Cities – Umeå (SE)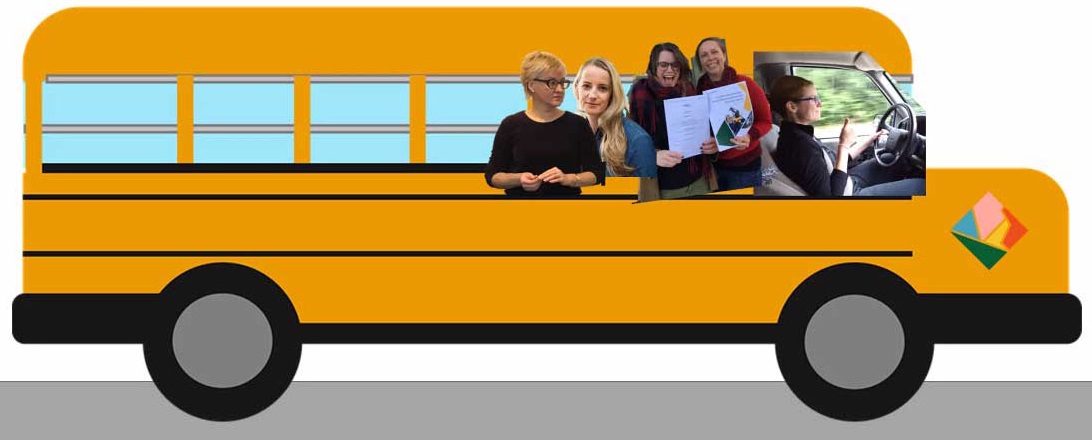 Photo credit: GenderedLandscape, URBACT
Women are still highly underrepresented in STEM (Science, Technology, Engineering and Maths) sectors, in terms of training, as well as employment. This has broad repercussions on society as a whole: can larger demographic diversity in climate change science result in more climate friendly solutions? And how can a smart city build attention to and connect more with the STEM sector? URBACT GenderedLandscape cities came together with leading experts – online and in person – to explore these questions in La Rochelle (FR) in September 2021.
GenderedLandscape Lead Partner, Umeå (SE) is improving policies to integrate gender equality as a fundamental building block for sustainable urban development. Umeå's growth plan recognises that only by creating more equal and inclusive cities, can we generate long-term sustainability for European citizens – socially, financially and environmentally.
What are URBACT's next steps?
URBACT is building on its recent successes and strengths by bringing together European experts on gender equality with local municipal stakeholders. On 19-20 April 2022, URBACT is hosting the first in-person event of the new phase of #GenderEqualCities in Vienna, Austria, where we will introduce the rebooted report, present new case studies, network with city stakeholders, and reflect on new opportunities to promote gender equal cities under URBACT IV.
Commenting on the exciting new time for URBACT, Adele Bucella, URBACT Projects and Programming Head of Unit, said "It's all about building on URBACT's experience so far to help cities become better places to work and live. While URBACT's 'DNA' will remain in the new programme – like the tried-and-tested 'URBACT method' – there are also some inspiring changes to look forward to, such as new capacity-building support in key, cross-cutting areas relevant to all cities in Europe – such as gender equality." The new Gender Equal Cities report, will be part of those supports.
Further information
For more on gender at URBACT, read the reflection by Sally Kneeshaw, URBACT Programme Expert and Jaimie Just, Policy Advisor CEMR, on exploring the gendered impacts of Covid-19.
Meet GenderedLandscape at their international conference exploring current research and practice on gender equality in European cities, 9-10 June 2022 in Umeå, Sweden.
Share with us on Twitter – by tagging @URBACT – good practice examples you have seen of cities addressing gender equality in effective and innovative ways.
Don't forget to check out the URBACT Knowledge Hub's Gender Equal Cities initiative and keep the conversation going using the #GenderEqualCities hashtag!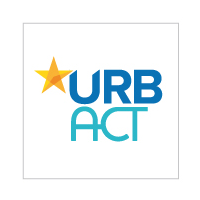 Submitted by URBACT on