Carlow Town is the principal centre of economic activity in County Carlow and an important County Town in the Southern Region. The core of the Town is located to the east of the River Barrow. It has population of 24,272 which is roughly half of the population of County Carlow .Carlow's strategic location in relation to both Dublin and Cork, it's role as a major employer within the South-East region, its significant third level education offer and its range of amenities within the Town and on its doorstep, make Carlow Town a great place to live and work.
Carlow Town has an economic influence/draw across the wider region in factors such as travel to work catchments, service provision and access, accommodation, students, etc. As the Carlow population and wider economic area populations expands the need for services will also increase with the need for education, and employment opportunities increasing and as such from this demand can bare opportunities. The Core and Functional Economic Areas have a population of between 109,000 people and 254,000 people based upon the 2016 Census as well as distinct socio-economic features.
Carlow Town has a population density of 63.5 people per square kilometre was below the national level of 70.0, thus indicating a relatively high level of population dispersal in the County, giving rise to the issues of social inclusion and rural isolation locally. In 2016, 5,971 persons (2,115 households) were living in local authority rented housing in Carlow. A total of 3,869 persons were living in 2 divisions that were classified as Disadvantaged (Hacketstown, Muine Bheag Urban), with the remaining divisions being classified either as Marginally Below Average (18) or Marginally Above Average (15). The County of Carlow Is located inland within the South East of Ireland in the province of Leinster covering an area of approximately 897 Km2 . Carlow's landscape character is categorized into 4 primary landscape character areas; Backstairs and Mt. Leinster Uplands, Central Lowlands, River Slaney-East rolling farmland and The Rossmore Range (Killeshin Hills).
The rate of population growth in Carlow, in the five years to 2016, was the twelfth fastest of any local authority area in the State. During this period, the counties with the fastest rates of population growth were predominantly in the Dublin commuter belt, and include Kildare and Laois, which, as the bar-graph shows, grew by 5.8% and 5.1% respective. Carlow is home to 6,880 non-Irish nationals and persons of dual nationality. These increased in number by 7% since 2011, and the county is now home to people of 124 recorded nationalities. Non-Irish nationals and those with dual nationality account for 12% of the county's population.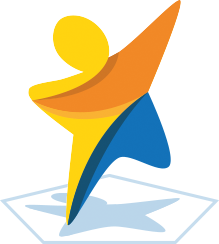 Related Good Practices
SOME RELATED NETWORKS
RU:RBAN's Good Practice is the Management model of Urban gardens in Rome to be transferred to newcomer cities that are geographically,...