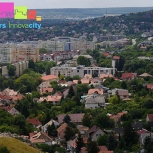 Budaörs is located in Central Hungary at the western border of Budapest. This is why the town is called the western gateway of Budapest. Budaörs has over 30.000 inhabitants. Since it is situated in the agglomeration of Budapest with all the related advantages, the town provides a number of opportunities for businesses, investors and tourists. Budaörs is considered to be the most developed town in Hungary by a number of standards.
Budaörs is a town of special atmosphere, where the highly esteemed works of modern architecture, the fascinating natural environment and the relics of the historic past merge in harmony. Budaörs is in the neighborhood of Budapest and two hour's drive far from Vienna, it has decent railway connections, and the Budaörs Airport serves some air traffic.
Due to the entrepreneur-friendly attitude of the municipality, many innovative companies settled in the area, making our town one of the most developed settlements in the country very soon. The tax environment (eg. business tax) in Budaörs is favorable than in the surrounding cities.
The Municipality of Budaörs gives high importance to make Budaörs a pleasant place to live for its more than 30 thousand inhabitants and to make the city a real INNOVACITY at the next decades (Budaörs 2030).
Exchanging with other cities of the URBACT network on their best practices, we would like to design new ways of co-operating, which are not just one off events but regular protocol and role model, engaging different stakeholders in cross-silos development patterns.  We would like to create a new ways of enabling and accelerating that Budaörs will be greener, more environmentally conscious and to be a more sustainable town, in line with the CITIES4CSR project.
By giving a role model evolving from and provided by CITIES4CSR project we plan to create a framework that helps identifying KPIs in any specific subject area as well as engaging relevant players and raising necessary funds.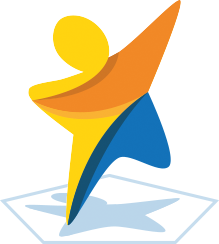 Related Good Practices
SOME RELATED NETWORKS
The project's main aim is to unlock opportunities in order to improve our cities. The Action Planning Network of CITIES4CSR has identified in...
Article
On 7 May, URBACT's Monitoring Committee has officially approved all Action Planning Networks to proceed to Phase 2.
Article
We all want urban services to be efficient, redevelopment exciting, civic events colourful and new urban initiatives really able to make a difference...
| M | T | W | T | F | S | S |
| --- | --- | --- | --- | --- | --- | --- |
| | | | | 1 | 2 | 3 |
| 4 | 5 | 6 | 7 | 8 | 9 | 10 |
| 11 | 12 | 13 | 14 | 15 | 16 | 17 |
| 18 | 19 | 20 | 21 | 22 | 23 | 24 |
| 25 | 26 | 27 | 28 | 29 | 30 | 31 |