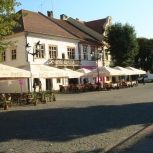 Bistrița is the administrative capital of the county of Bistrița-Năsăud, located in the Carpathian mountains in northern Transylvania. With a population of 82,500 inhabitants, this Romanian town is an important learning centre with seven university faculties attended by a student population of over 7,200. It is also a historic centre, with heritage sites dating back to the Middle Ages. The old town's quaint 15th and 16th century merchants' houses and the remains of the 13th century fortress walls have preserved some of Bistrița's medieval atmosphere. Its famous monuments include the Saxon Evangelical Church, the Silversmith's House, the Coopers' Tower and the medieval Sugălete buildings.
The town's economy is diverse and relies on sectors such as manufacturing, agriculture, distribution and tourism. Its activities include electro-technology, textiles, glassware, plastics, food processing and heavy machinery. One of Bistrița's main employers specialises in the production of lead batteries and accumulators. About 40% of the workforce is still employed in manufacturing although this sector is in decline.
Since the 2008 economic crisis, many factories and businesses closed or relocated and there has been a sharp increase in unemployment. In the 12 months to March 2010 it rose from 2% to 9%. This has further exacerbated the structural economic issues and led to a huge reduction in spending power. We have joined Making Spend Matter to explore how public procurement and spend analysis could provide solutions to these issues, with the objective
To collect a specific database that will facilitate the analysis of expenditure, train skilled staff to do such an analysis, the possibility to create a software application to do this analysis.
To raise the awareness of stakeholders regarding the importance of using this type of instruments in public procurement.
To disseminate the use of such an analysis to a wider audience, for the benefit of all the city.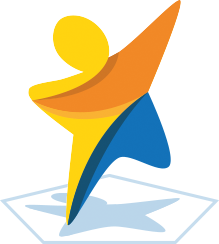 Related Good Practices
SOME RELATED NETWORKS
How medium sized cities can generate new employment opportunities, prepare workers for jobs, and address mismatches between the supply of labour and...
This Action Planning network created strategic plans to enhance the competitiveness of small and/or independent retail businesses, considering them a...
| M | T | W | T | F | S | S |
| --- | --- | --- | --- | --- | --- | --- |
| | | | | 1 | 2 | 3 |
| 4 | 5 | 6 | 7 | 8 | 9 | 10 |
| 11 | 12 | 13 | 14 | 15 | 16 | 17 |
| 18 | 19 | 20 | 21 | 22 | 23 | 24 |
| 25 | 26 | 27 | 28 | 29 | 30 | 31 |