The Municipality of Bergamo is a medium-sized city located in the north of Italy, with a population of over 120.000 inhabitants. The city has an important artistic, cultural and landscape heritage. Just to note one, the "Venetian Walls", which surround the historic center of the city - founded in medieval times - and now a UNESCO heritage site.
Located in northern Italy, Bergamo is the third most densely populated province in Lombardy. The city is made of two parts: Upper Town ("Città Alta") - so called because it was built on the hills, it corresponds to the Old Town - and Lower Town ("Città Bassa"), today one of the most important financial, industrial and administrative centers at a national level.
Bergamo aims to be a modern and technologically advanced city that tries to combine progress with environmental sustainability. The participation in the URBACT program within BeePathNet-Reloaded Project represents for the city an excellent opportunity to follow the "wave of change", starting from sharing good practices in the field of sustainable urban development.
In recent years, the municipal administration committed to safeguard urban agriculture and local biodiversity through its Territorial Government Plan and its policies. It also supports efforts by the Municipal Botanical Garden: since its foundation in 1972 the Garden has been engaged in biodiversity protection and promotion activities f in the city area.
On the heels of 2015 World Expo, Bergamo signed the Milan Urban Food Policy Pact, an international agreement between more than 200 cities globally aimed at the development of sustainable urban food systems, followed by the opening of Biodiversity Valley, an open-air museum in the beautiful scenery of the Astino Valley within Bergamo's Hills Park. In 2017 Bergamo hosted the G7 Agriculture Summit on the 'Future of Nutrition and Agricultural Development', and launched the "Agriculture Week and Right to Food" Festival which has been held every year since then.
Exchanging with other cities of the URBACT network on their best practices in urban beekeeping, in biodiversity management, and in promoting an important awareness campaign will boost Bergamo commitment on sustainability issues, making it become a better city where to live.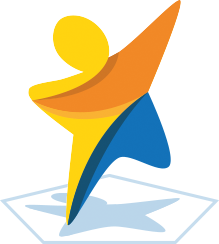 Related Good Practices
SOME RELATED NETWORKS
BEE PATH good practice logic is very simple - bees are the best indicator of healthy environment! BeePathNet-Expanded project will widen the network...
| M | T | W | T | F | S | S |
| --- | --- | --- | --- | --- | --- | --- |
| | | | | 1 | 2 | 3 |
| 4 | 5 | 6 | 7 | 8 | 9 | 10 |
| 11 | 12 | 13 | 14 | 15 | 16 | 17 |
| 18 | 19 | 20 | 21 | 22 | 23 | 24 |
| 25 | 26 | 27 | 28 | 29 | 30 | 31 |