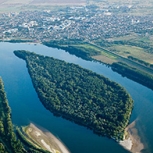 Belene is located in the north-central part of Bulgaria, on the Danube riverbank. The Municipality consists of 6 settlements: the town of Belene, which serves as the municipal center, and five different villages. The population of the Belene Municipality is about 8000 people. Right across the town is the biggest Bulgarian island, which also happens to be the fourth largest Danube island. Belene Municipality is located on the territory of the Persina Nature Park, which is the biggest Ramsar site in Bulgaria (or wetland site), known for its landscape, ancient history and culture.
The municipality is characterized by many unique features, among which the Belene Danube archipelago, made up of 19 islands. Other interesting local features include the "Persina" Nature Park (the only such park set along the River Danube), the remains of the Roman military castle "Dimum" and the Belene Concentration Camp (which is the only partially preserved camp dating to the years of the Communist regime in Bulgaria). Belene is home to the largest Catholic community in Bulgaria, and is the only sanctuary in the country dedicated to the Bishop Eugene Bosilkov who was executed by the Communists on November 11, 1952, and was beatified by Pope John Paul II on March 15, 1998. Lastly, the city holds two sites of national importance: Belene Nuclear Power Plant and a Hydrotechnical Complex that features the country`s second bridge, stretching over the Danube. Overall, Belene Municipality has a wealth of natural, historic and cultural attractions.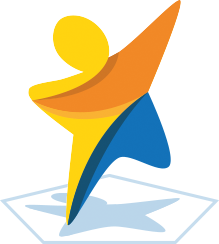 Related Good Practices
SOME RELATED NETWORKS
KAIRÓS is an URBACT Action Planning Network focused on cultural heritage as a driver for sustainable urban development and regeneration. In ancient...
Article
On 7 May, URBACT's Monitoring Committee has officially approved all Action Planning Networks to proceed to Phase 2.
Article
Can heritage be an engine for urban development? by Miguel Rivas, KAIRÓS Lead Expert