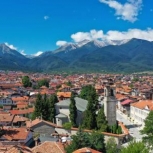 The town of Bansko is located in Southwest Bulgaria in the skirts of the magnificent Pirin Mountain with 13 000 inhabitants and total area 475.88 km². It is 160 km away from the capital city – Sofia, and 90 km away from Greece. The town of Bansko is the chief administrative and cultural-economic center of the municipality.
Bansko is the municipality that covers the largest territories of National park Pirin, including 2 natural reserves, 1 protected locality and is the largest Bulgarian park of national and international significance. It is included in the UN List of national parks and reserves and in the List of UNESCO World Heritage sites.
One of the biggest advantages of the city is the Ski Area, which makes Bansko the Top Winter Resort not only in Bulgaria, but in Eastern Europe too. Annually, Bansko organizes national and international ski and snowboard competitions. There have been 10 competitions of the Alpine Ski World Cup and three starts from the Snowboard World Cup.
Bansko is a small town. However, due to many visitors visiting Bansko all year around, it gives an impression of a bigger and a well-developed city.  Like all big cities Bansko is affected by environmental changes. The general challenge Bansko is addressing is to achieve the quality of environment that helps the development of tourism without disturbing the natural balance, in order to allow all people to live in clean and green settlements, no risks to human health and to preserve forests and the species of plants and animals on the territory of our municipality.
Bansko Municipality has a lot of experience with implementation of EU project, structural and investments. However, BeePathNet – Reloaded project is the first project under the URBACT programme
Bansko was impressed by the topic and results coming out of the BEE PATH good practice and transferred in the BeePathNet project. We are aware of its great importance for the local authorities, organizations and individual residents and of the existing opportunity to diversify existing tourism products. This is why a successful transfer the BEE PATH good practice from other cities of the URBACT network to Bansko is going to be our "big break" priority.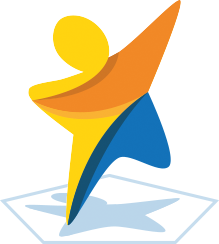 Related Good Practices
SOME RELATED NETWORKS
BEE PATH good practice logic is very simple - bees are the best indicator of healthy environment! BeePathNet-Expanded project will widen the network...