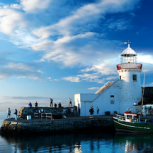 The historic town of Balbriggan is located in North County Dublin, a coastal location with a working harbour and landmark beach which is a favourite recreational spot for locals and visitors alike. It's infamous lighthouse makes for an ideal location to relax and take in the sea air while watching the trawlers go by. Balbriggan's location makes it the ideal location to visit and do business. It's close proximity to Dublin is easily accessed through it's excellent Motorway linking Dublin and Belfast, while our rail links make it an ideal place for Industries such as plastic manufacturer Wavin and concrete cladding manufacturers, Techrete.
Balbriggan is located on the northern edge of Fingal County, Dublin, Ireland. It is a coastal location, c. 32 km north of Dublin City. Balbriggan has experienced huge population growth in the early part of the 2000's as a result of the demand for housing in the wider Dublin region with hundreds of homes being built. Balbriggan is the youngest large town in Ireland with residents having an average age of 30.8 years and with 30.5% of the population aged between 0 – 14. Balbriggan is also one of the most culturally diverse towns in Ireland with 28% of the town's population born outside of Ireland.
It is a working town steeped in history, including the Sack Of Balbriggan and the camping place of William lll after the Battle of the Boyne in 1690. It is a place where the local cotton Industry once thrived and was nourished by its River Bracken. The water was sluiced through a canal and tunnels down to the Lower Mill where it turned a waterwheel to drive the cotton manufacturing machinery.
In 2019, the Our Balbriggan Rejuvenation plan was launched. The six year plan will see a complete rejuvenation of the town including the redevelopment of the main street, quay street and harbour area making it an even more attractive place to live, work and visit.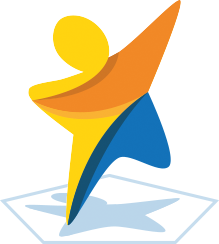 Related Good Practices
SOME RELATED NETWORKS
iPlace is a journey where the partner cities are fellow travellers who are always seeking to find niches appropriate for their cities, while...