Bacau is the capital of Bacau county in Romania with a population of just under 200 000 inhabitants. In Bacau around 50% of the population is at risk of developing chronic diseases. An inter-sectoral plan for healthy aging has been developed and the city is working with other agencies to promote and build capacity around both the application of health impact assessments and healthy urban planning. The city is very interested in exchanging experience with the other partners of the Urbact network.
The main issues and local needs include:
The need to implement a project of urban regeneration in several neighbourhoods of the city, and especially in the south area;
Increasing the green area of the city per inhabitant, in accordance with the rules set by the European Union;
The diminution and the elimination of pollution having as source the economic agents from the city;
Clean air and healthy drinking water;
Reducing the discrepancies between the different areas of the city, in regards to the  infrastructure of streets and utilities, service quality and standards of living;
Increasing the number of areas for leisure and entertainment;
Improving the quality of life by enhancing the quality of medical services and  social assistance, consumer protection and economic development as in the other regions of the EU, but also by promoting healthy living standards (healthy supply and outdoors moving).
To reduce the health problems of the Bacau Municipality addressing:
• The increase of people with severe chronic diseases: diabetes, cardio-vascular diseases, cerebral vascular diseases, cirrhosis and chronic hepatitis, malignant tumours;
• Reduced access to the homecare services, for recovery or for palliative care;
• The poor public awareness regarding healthy lifestyle;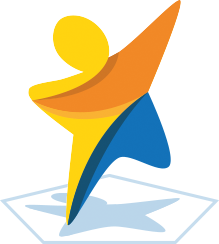 Related Good Practices
SOME RELATED NETWORKS
TechRevolution, an URBACT Transfer Network, provides an opportunity for six cities from across the EU to get under the skin of an URBACT Good...
Health is important for the wellbeing of individuals and society, but a healthy population is also a prerequisite for economic productivity and...
| M | T | W | T | F | S | S |
| --- | --- | --- | --- | --- | --- | --- |
| | | | | 1 | 2 | 3 |
| 4 | 5 | 6 | 7 | 8 | 9 | 10 |
| 11 | 12 | 13 | 14 | 15 | 16 | 17 |
| 18 | 19 | 20 | 21 | 22 | 23 | 24 |
| 25 | 26 | 27 | 28 | 29 | 30 | 31 |