Ars Pori Megastore: from 0 visitors to 15.000
The focus for Pori in iPlace is the rejuventation of our City Center. We have the usual story: the building of a new shopping mall, Puuvilla in 2016, located to the north of the older part of the City Center, has moved many shops away to a new location. Some shopping centers on the south side are struggling to keep up with the competition, since Pori does not have enough population to support two commercial centers with the same profile.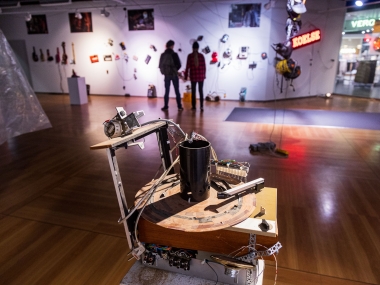 Currently 12% of the shops on the south side of the river are vacant. "For rent or sale" is a common sight on the windows. As an iPlace small scale action, we set up the "Empty space experimentation network". We see the currently empty spaces in the City Center as a key resource for the new growth of the old City Center. The vacant shops are like a canvas where we can start trying out new things and open more possibilities for rejuvenating the City Center.
In previous EU projects, and continuing in iPlace, we have been building a local multi-disciplinary network of changemakers. These people are from the City Organisation, local businesses, cultural actors and property owners. They are not members of the network only because of their position or profession, but because they are motivated to work together with others and are open to change.
How did we do Ars Pori Megastore?
iPlace Pori recognised to two stakeholders, who might have common interest.
One was local shopping mall Isokarhu (owned by CityCon), that has a central location in the pedestrian area. IsoKarhu is one of the biggest losers when it comes to shopping centers, since many of the shops they had before moved to Puuvilla. IsoKarhu is openly searching for a new role in the city. Head of IsoKarhu Tero Kormano had previously said they don't see themselves as a shopping center anymore, but as an "urban center". So iPlace felt like Tero might be "ripe" for more bold ideas.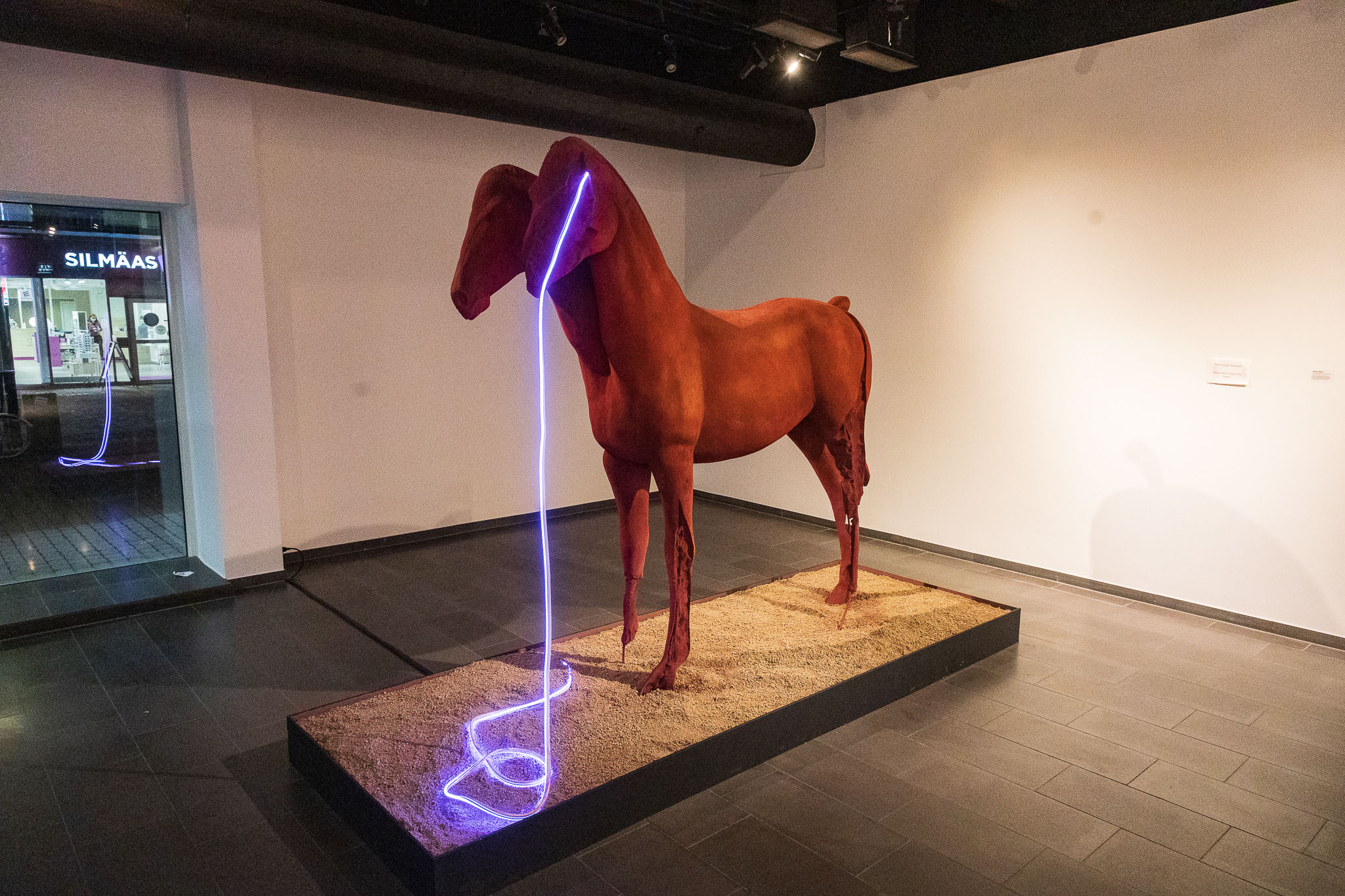 We also had a couple of culture producers, Ville Kirjanen and Petri Haavisto, who had done concepts in empty spaces before. City of Pori supported their work in a previous INTERREG project called UrbCultural Planning. The two were planning to do something bigger and that's when iPlace Pori had an idea.
To bring the two sides together, in June 2021 iPlace organised a one-day bus trip to Helsinki to see some sites that might be of inspiration. The purpose was to be together for one day and see things that are already happening, so that we could see them be possible also in our own environment. We also had other Pori City representatives join the trip along with Porikorttelit NGO, which is running the local network of business owners in the City Center.
In Helsinki we met with a well-known culture producer Jaakko Blomberg, who has done many successful art and community projects in the region. Jaakko introduced as to Concreate Art Festival, which was an art exhibition organised in former logistics halls. Over 30 artists did large murals and installations in the cast spaces and the exhibition had attracted over 10.000 visitors in four weeks. He also showed us Kalasatama Living Room, which is an open community space in the Redi shopping mall. There people can spend time, do and participate events without any charge.
During the bus trip Tero, Ville and Petri decided to start working on a new concept that would happen in IsoKarhu in September 2021, in just over three months from the first meeting.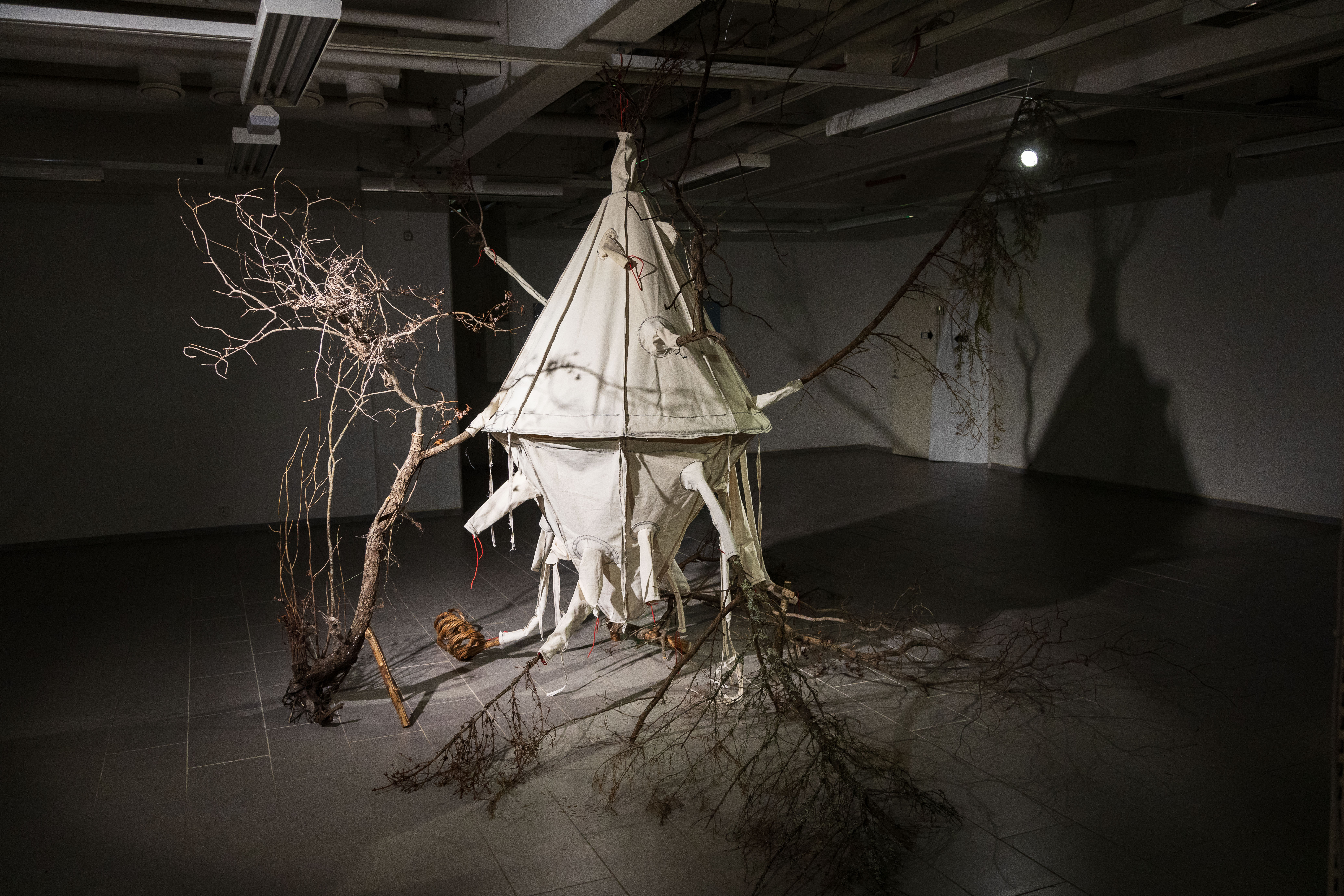 The end result was Ars Pori Megastore. Over 40 artists (most of them with connections to Pori) transformed thousands of square meters of empty space in IsoKarhu to a large and exciting art exhibition with paintings, sculptures and media installations. There were also concerts, performances and discussions. Ars Pori Megastore opened on Pori day, 26th of September, and was a great success from the start. Over the course of six weeks, it attracted 15.000 visitors.
Without Ars Pori Megastore the number would have been zero, so there is definitely added value also to IsoKarhu. The role of iPlace was to be a mediator in the process.
What's next?
Currently Ville and Petri are working on second edition of Ars Pori Megastore and IsoKarhu will be one of their partners again. They want to work with any vacant space in the City Center, so that they can be fresh and flexible in the process. Every year there is something new.
Due to us opening the doors to new ways of co-operation, Pori Art Museum also will be having an exhibition in IsoKarhu next summer. Their main exhibition hall by the river is going through renovation and they needed a temporary space. This way people that may never have visited the Art Museum can be exposed to their work.
We are also working on opening our own version of the Kalasatama living room, which would be a great addition to IsoKarhu.
Experiments like these will expand our understanding of what we can do in urban space and attract new people to try out their own ideas. Pori will continue looking for new property owners and changemakers that will shape the new coming of our City Center.
Written by Harri Sippola, City of Pori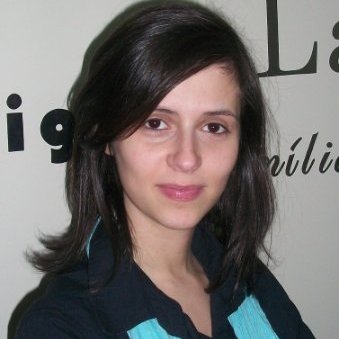 Submitted by Sonia Files on